Caisse d'Epargne des Hauts de France has installed all of Iagona solutions
Our expertise focused on your needs
Caisse d'Epargne Nord France Europe (CE NFE) decided to provide their customers with a self-service cheque deposit kiosk to complement the back office scanners used by its staff. Following this, the CE NFE had been nominated as "pilot branch" for the whole of the Caisse d'Epargne.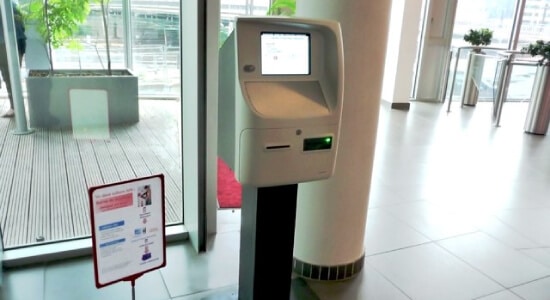 The Moneyline solution has been under testing since 2011 and has already been installed in numerous branches, a total of 95 solutions are currently in use. Most of these branches have the S3 terminals, the more compact S4 terminals have been installed in the smaller branches, high volume cheque deposit terminals are available to both private and professional customers in the larger branches.
The ARChe software of these terminals connects to ITCE for customer identification, they are supervised in real-time via SCRUTIS which is also supplied by Moneyline.
« The implementation of these cheque deposit terminals was a genuine success with our customers and the other Caisse d'Epargne branches which adopted the Moneyline solution soon after Caisse d'Epargne des Hauts de France. This project received the 3rd prize for internal innovation. »