Digital signage and kiosks
in Transport
Dynamic display systems for the transport sector

Discover Iagona's dynamic display solutions that have been designed to improve communication in the transport sector!
For the transport sector, dynamic displays are a very interesting proposition. This effective communication tool is very flexible and fully able to respond to the needs of companies in the sector. Bus stations, railway stations, airports, coaches, public transport, etc. Businesses in the sector can improve their communication and offer a better experience to their users. Iagona develops multi-support easy to use dynamic display solutions for businesses in the transport sector.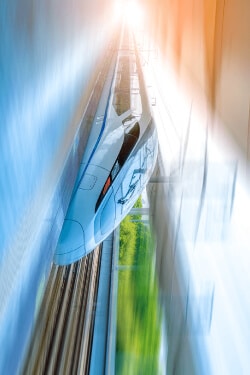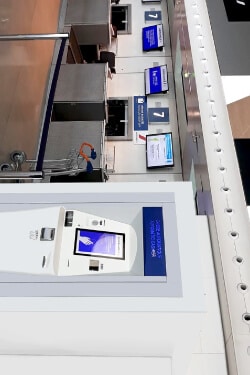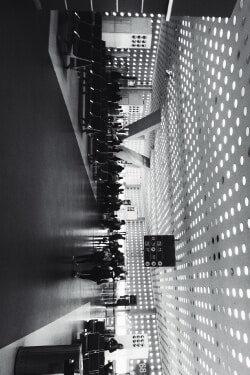 What can dynamic displays be used for in transport infrastructures?
Transport infrastructures such as railway stations and airports are often ageing structures which would hugely benefit from the modernising effect of dynamic displays. They have now become an indispensable communication vector that users know about and have come to expect.
Informative and attractive content can be broadcasted with these installations to pass on useful information, advertising messages or entertain users.
Provide users with timetable information

By linking up to your departure/arrival management system, you can display the departure/arrival tables on the screen or screens of your choice. There is nothing worse than waiting without being informed about departure/arrival times, add to the comfort of your passengers by informing them about their journey in real-time.
For the same reasons, you can also warn them immediately about any accidents, incidents or delays which may affect a train, bus or plane. Industrial action, disturbances or technical incidents can be particularly stressful and difficult for users to live with. The best way to deal with this is to be able to keep all of your customers informed.
Inform and entertain
with company communications

These communication supports can be used to show informative and/or entertaining content. As passengers wait for a train, bus or plane, you can show commercial offers, useful information, promote loyalty schemes, communicate about your company's events/projects or even display more institutional communications. The only limit with this kind of solution is your creativity!
Whilst all transport companies are working hard every day to optimise waiting times and journey times, evidently some delays are just unavoidable. Yet passengers continue to complain. One way to deal with this is to consider the perceived waiting times. By using dynamic display solutions during waiting times (stations, airports, etc.) or travel (trams, bus, underground, etc.), passengers will get the impression that time passes more quickly and have a better travel experience.
Another issue faced by transport companies is managing passenger flows and guiding them. Displays on large screens, totems or image walls facilitate guiding passengers. The instant nature of the support allows you to change the content displayed in seconds. This is ideal for better flexibility and managing departures and arrivals or posting important messages.
The functions of our dynamic display software best suited for the transport sector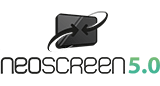 NEOSCREEN
To create and display your whole multimedia content,
however and wherever you like !