New generation
cheque deposit kiosk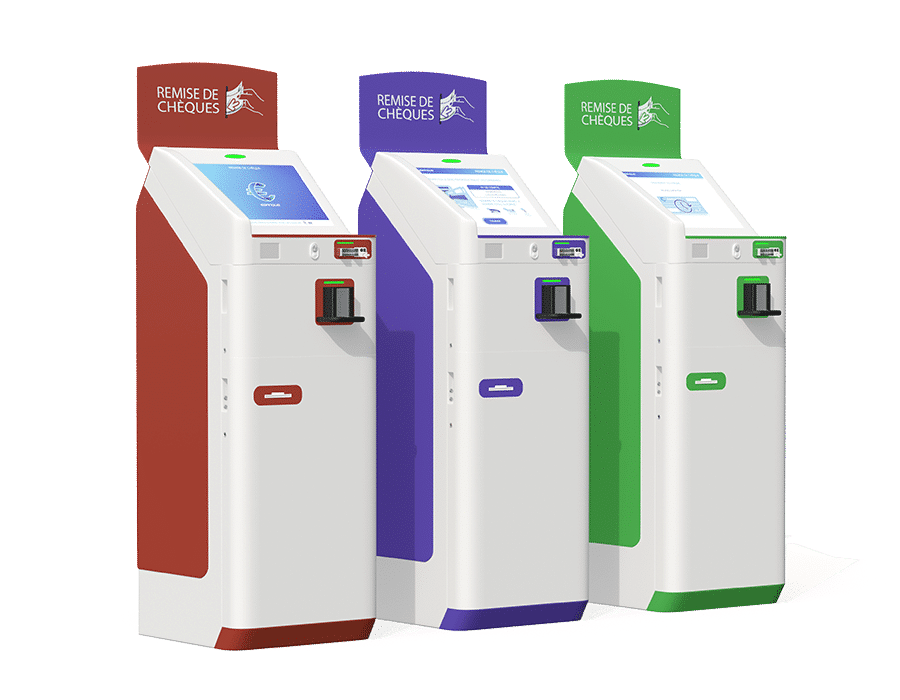 The most effective solution
on the market
The S10 can process bundle of cheque deposits up to 50 at a time in 90 seconds with 5 guaranteed control points.
It can store up to 1,000 cheques.
An innovative service
that is reassuring for customers
This digital solution provides your customers with the means to securely deposit individual or multiple cheques which will be rapidly credited to their accounts.
The deposit procedure is intuitive which will ensure that customers get used to it very quickly.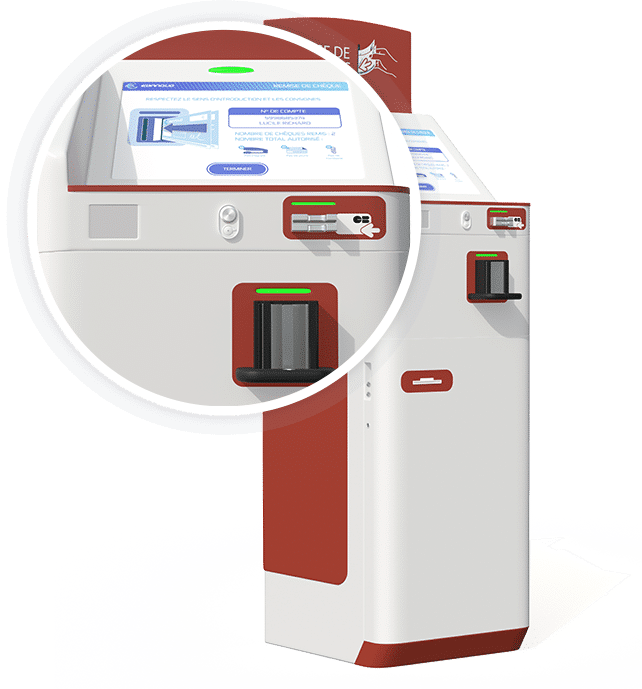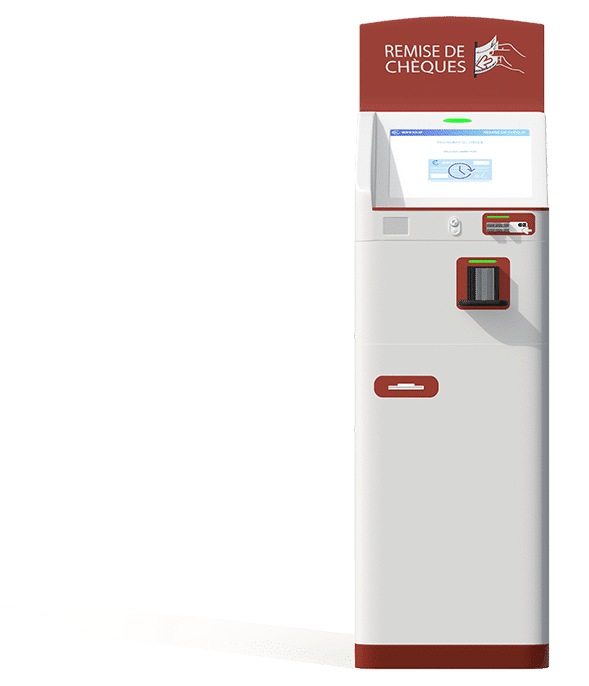 The advantages of the IAGONA digital solution
30 years of reliability in digital cheque deposit solutions
Reduce the cost and processing time spent on cheques inside the branch
Allow your advisers to spend valuable time on customer relations by digitalising
low-value operations
Reduce the Un-Balanced Deposit rate and save money on videocoding
Adopt an eco-friendly approach by getting rid of printed slips and envelopes
Provide 24 hour service to even out the flow of transactions
The Bank mode interface allows you to get rid of your back-office scanner