Digital reception terminal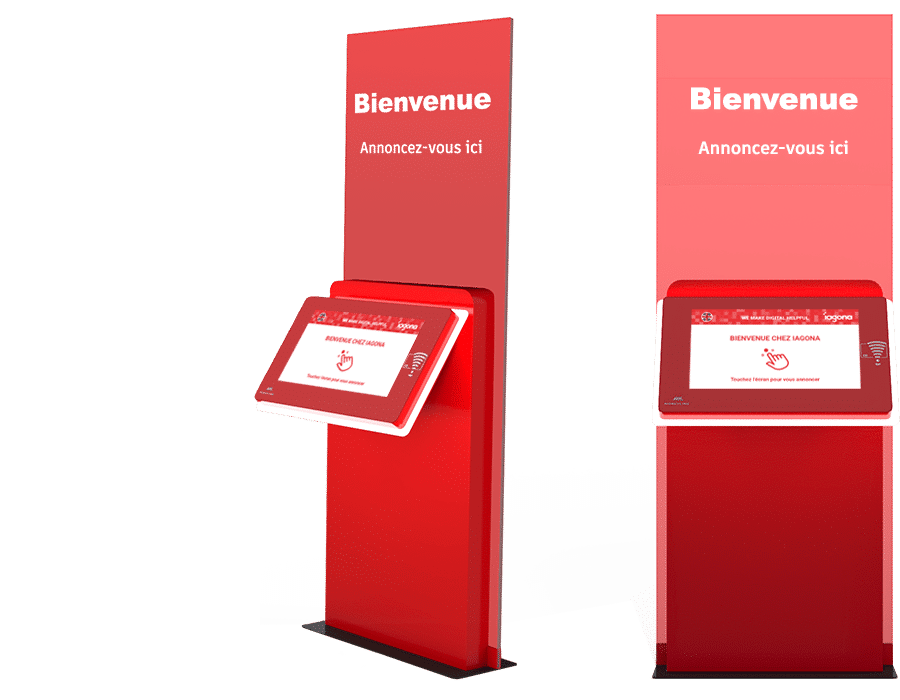 An Intuitive & Innovative Reception System
The MK Desk digital kiosk brings an innovative service to take care of your customers and prospects. Its interface is intuitive and allows a quick user's adhesion.
Your visitor just needs to be guided to let you know his arrival and the reason for his visit. The collaborator is notified in real time of the arrival of his appointment and his needs.
Thanks to our reception management software, you have the hand to allow your visitors to make appointments directly. The time slots are customizable and interconnectable with your employees' diaries.
By digitizing your reception desk, you optimize the management of your visitors, you streamline the waiting lines at your counters and you allow your employees to be more available to meet their customers' appointments more serenely.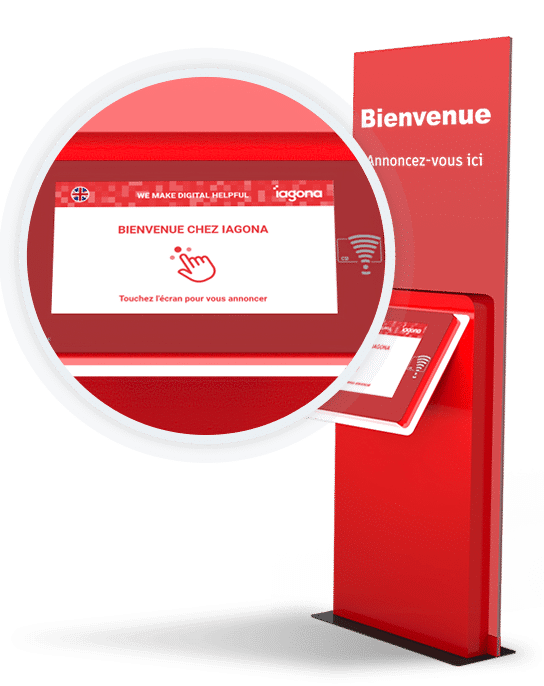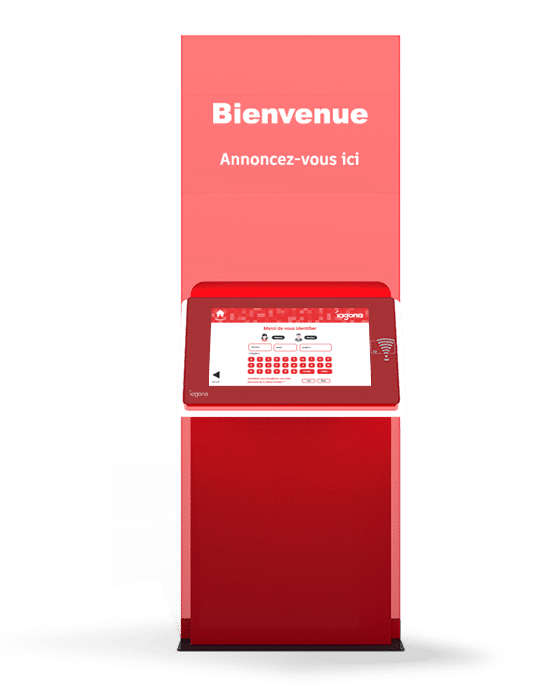 The MK Desk is equipped with a 24-inch screen tilted horizontally for comfortable viewing. Also, for easy identification, visitors will only need to place their card a few moments above the NFC reader to be recognized.
The customizable LED lighting that surrounds its screen makes it more attractive and will make you stand out from the competition thanks to its exclusive design. In addition, in order to guarantee you resistance and stability, the MK Desk has been designed with a steel structure. Finally, like all Iagona bollards, the MK Desk is CE certified. This certification not only secures its use but also protects you from electrical and electromagnetic risks.
Beyond the management of reception, MK Desk informs customers by disseminating practical information or important news. A feature that will strengthen your communication. Indeed, from the supervision interface, you can manage the distribution of information messages according to your schedule. You also have access to statistical data on attendance allowing you to optimize your reception and to size your teams according to the flow.
Discover the MK Desk in 3D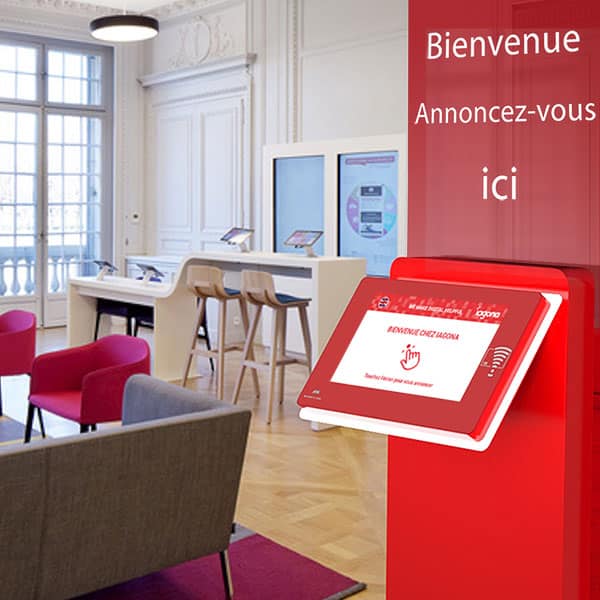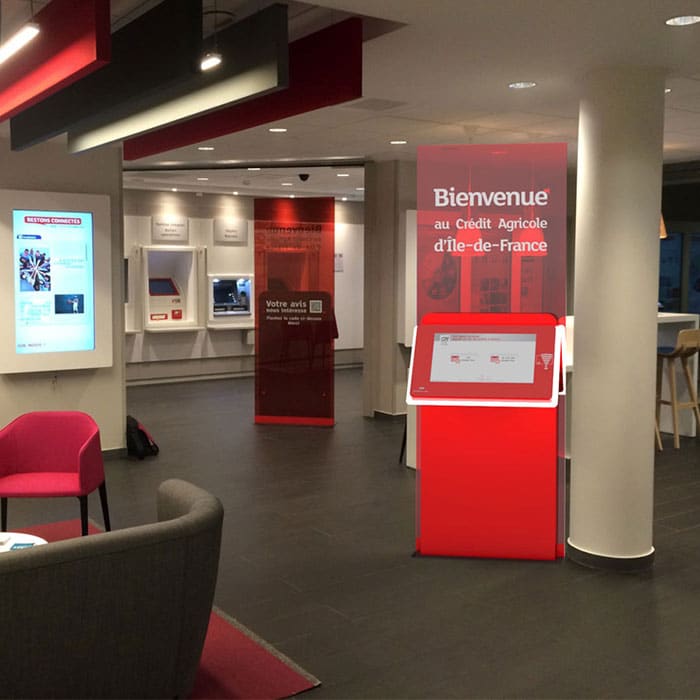 NFC
Contactless
identification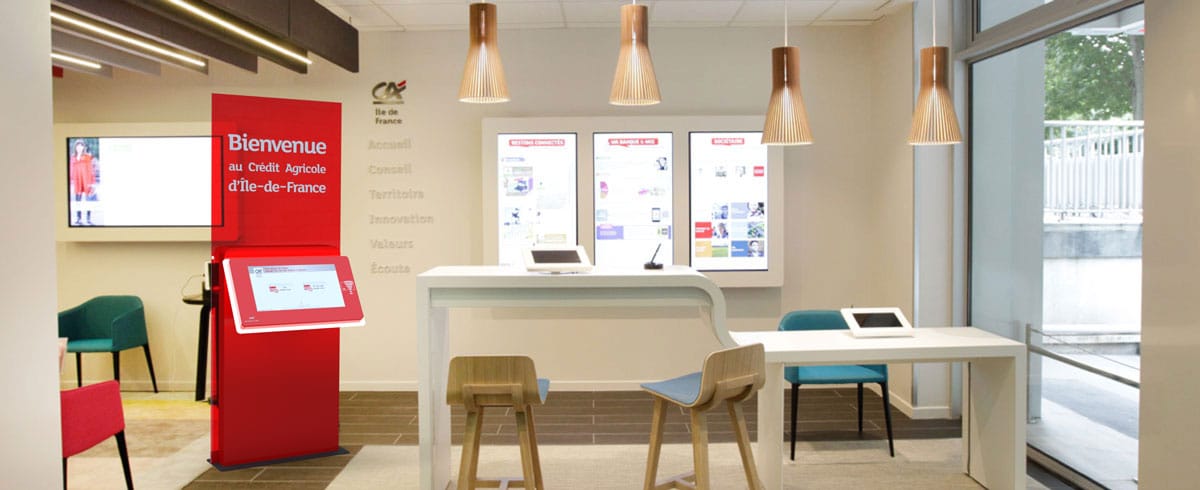 With Neoscreen dynamic display you can present your interactive videos and messages directly on your digital lectern. Keep your consumers informed and promote your current special offers.
DeskEx is a software solution dedicated to the reception of your visitors. The application allows you to register a visitor, to warn the employee of his arrival and also to generate statistical reports.
MK Desk is compatible with our interactive map extension, MapEx. Give your visitors the ability to find their way faster, locate themselves on a map or display PMR paths.
UN DÉVELOPPEMENT SPÉCIFIQUE