Indoor interactive terminal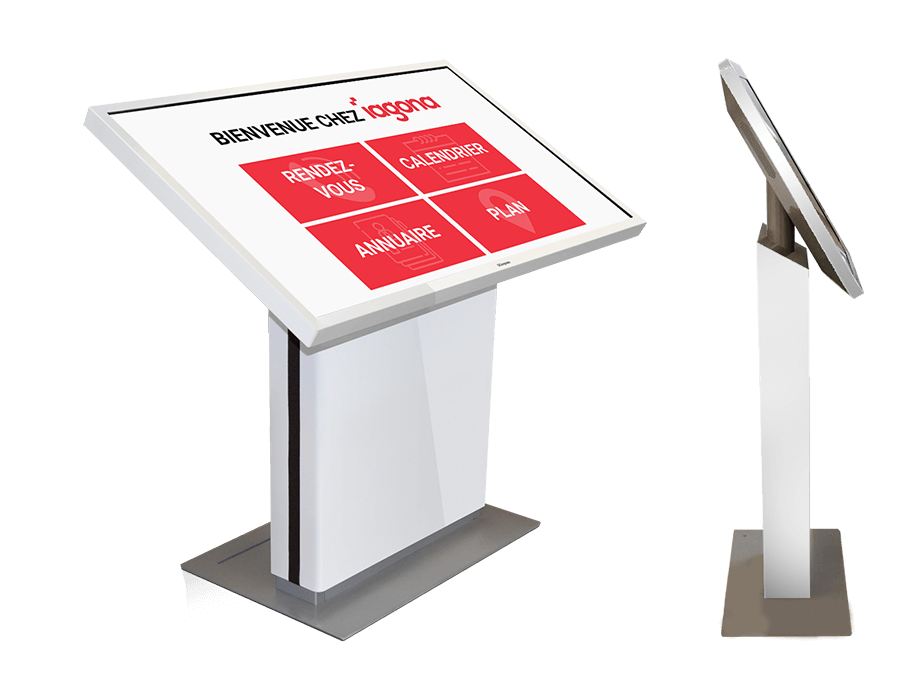 Indoor interactive terminal
Thanks to its lectern-style configuration, the K-12 interactive terminal is ideal when located at the entrance to a restaurant, reception-hall or shopping centre.
The K 12 terminal has panoramic screens which can be tactile and is perfect for dynamic display applications such as interactive restaurant menus or maps. Its inclined touch-screen also makes it very easy to use.
It has a modular design allowing it to be fitted with a webcam, ticket printer or debit/credit card reader.
The K12 terminal can be fitted with 22" to 55" screens.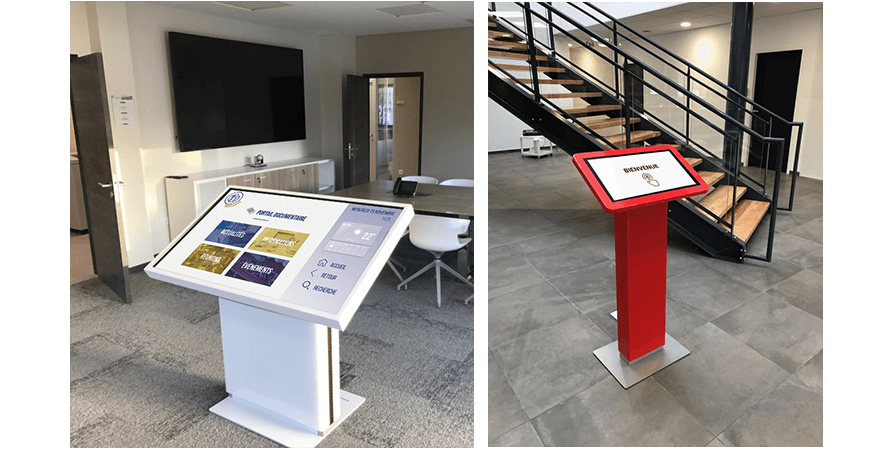 Available versions and common options
The terminal screen is available in 5 sizes to suit your intended application and needs. Choose from 22", 32", 42", 46" or 55" screens
The screen glass is hard-wearing and tamper-proof (scratches, breakage, etc.)
You can customise the terminal base with your commercial logo
The terminal's adjustable 22" screen is fitted vertically
A Wi-Fi or 4G router can be added to broaden its scope of application
The lectern can be fitted with a (NFC or RFID) contact-free card-reader for identification or badge reading
A document tray can be added to the front or side of the terminal allowing users can place their personal belongings
You can also add a multimedia kit for video conferences (cameras and loud-speakers)
A stainless steel keyboard with integrated mouse can also be added
Operational specifications
The lectern has a steel structure making it strong and stable
The K12 terminal comes with full CE certification, especially regarding electrical installation. It requires a 110-220 Volt power supply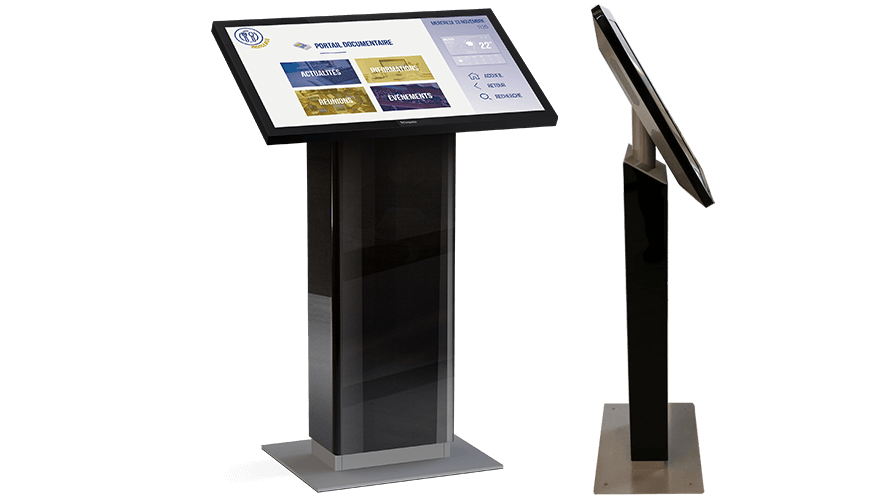 You can use our MenuEx extensions to display your restaurant's menu on your lectern. This extension allows you to easily update your menus and special offers such that your consumers can consult them in an enjoyable and efficient manner.