Reception management terminal software
Software solution for reception management terminals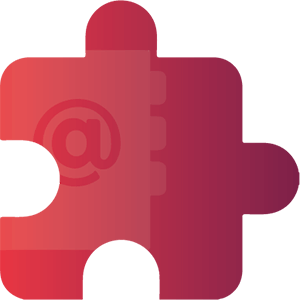 DeskEx allows you to digitalise your reception. With the installation of a touch terminal in the lobby of your establishment, you will be able to welcome your visitors, offer them the opportunity to register or announce themselves for an appointment.
An ideal solution, whether you are a bank, a factory or a company.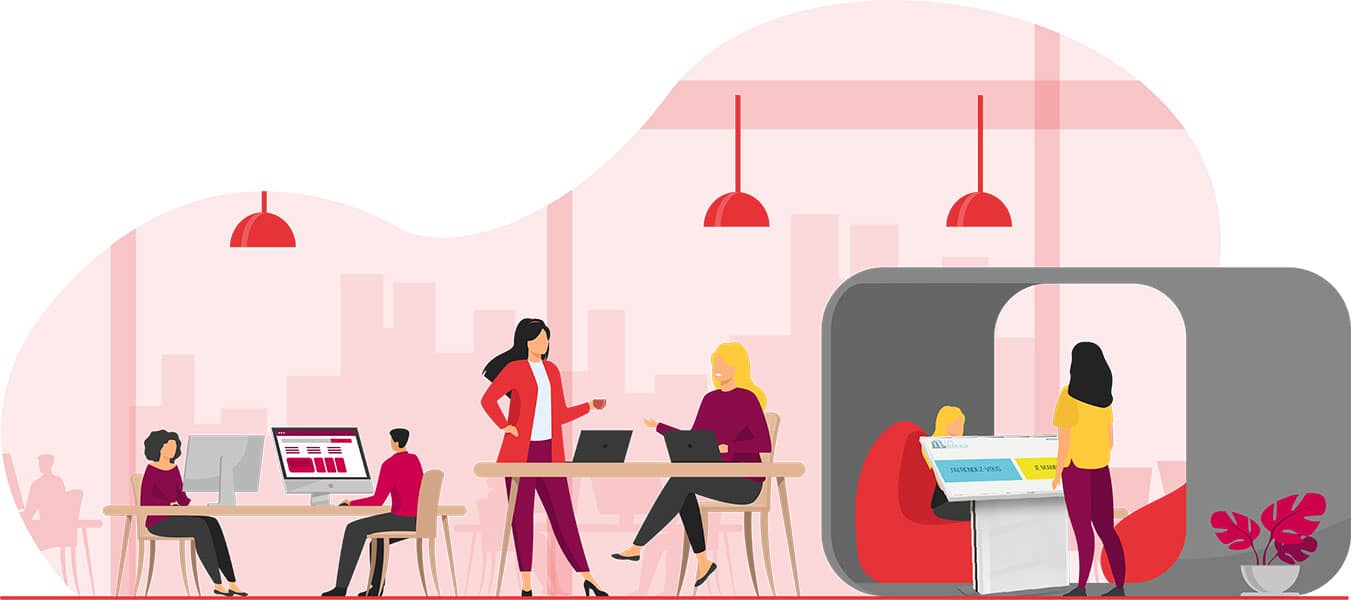 Software solution for kiosk
DeskEx is a software solution for welcoming your visitors. Installed on a kiosk or a touch screen, the application allows to register a visitor but also to contact a correspondent. In its "Call" version, DeskEx allows to signal the presence of the visitor and to generate a call or to send an arrival notification to the correspondent.
GET IN TOUCH WITH YOUR VISITORS QUICKLY
DeskEx allows you to search for your contact person and to contact them easily.
The call can be made via skype or VOIP. It is also possible to send an email or an SMS to the correspondent.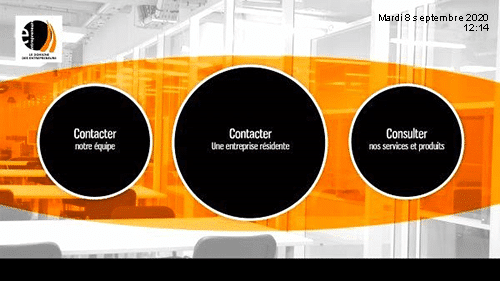 SHOW YOUR VISITORS THE WAY
In its "Sign in" version, DeskEx allows the registration of the visitor, his orientation towards his meeting place, as well as the possibility to print an entrance badge.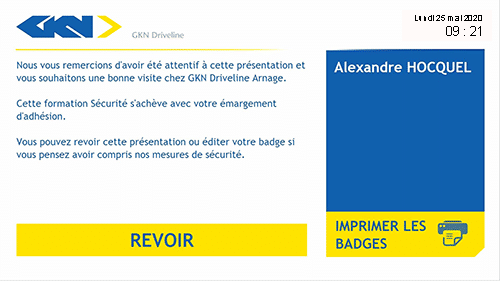 PROVIDE A REAL DIGITAL CONCIERGE SERVICE
Use the kiosk or touch screen to inform employees or residents of practical information such as the weather, the stock market or points of interest.
Integrate a concierge service that makes life easier: dry cleaning, catering, shopping… A truly modern and useful service!
The advantages of an interactive directory

A digital reception for better visitor care

A means of communication when the terminal is not in use

Access control to secure flows within the company

A strengthened and modern corporate image
Registration of visitors to your establishment
Contacting the contact person by video or telephone
Information about employees or companies
Consultation of the website, documents or web pages…
Printing badges and/or tickets for the visitor
Customisation of your interface
Customisation of the content broadcasted
Remote management of your interface
Possibility to connect the extension to a database
Business directories in CoWorking, business nurseries, incubators etc.
Office or apartment blocks
Business concierge services
Digital consent and security in your establishment
The installation of a reception desk equipped with our DeskEx extension also allows you to broadcast security instructions in order to inform the visitor of the rules to respect. It will be possible to ask for digital consents on secured sites. Our embedded software will be able to generate a digital register of visitors, while respecting the data-processing law and freedom.