Interactive shop windows for real estate businesses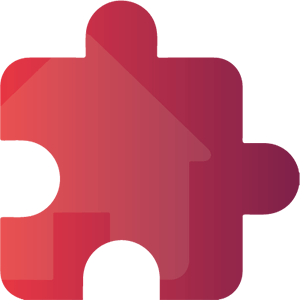 Interactive shop windows for real estate businesses

ImmoEx is the real estate version of Neoscreen With the automatic recovery of your property offers you can then filter and organise them so that you can decide when they are published. ImmoEx is compatible with all of the sector's major management tools (pericles, hector, goventis, gercop, etc.)
Dynamic display windows for real estate agencies
ImmoEx allows you to publish your property offers on one or a number of screens.
GWith the Neomaker module you can create your own dynamic property offer templates that link across to property photos, specifications and descriptions.
An interactive real-estate window display
ImmoEx is available in an interactive version with which your future customers can search through your offers, scan them or even send them by email.
.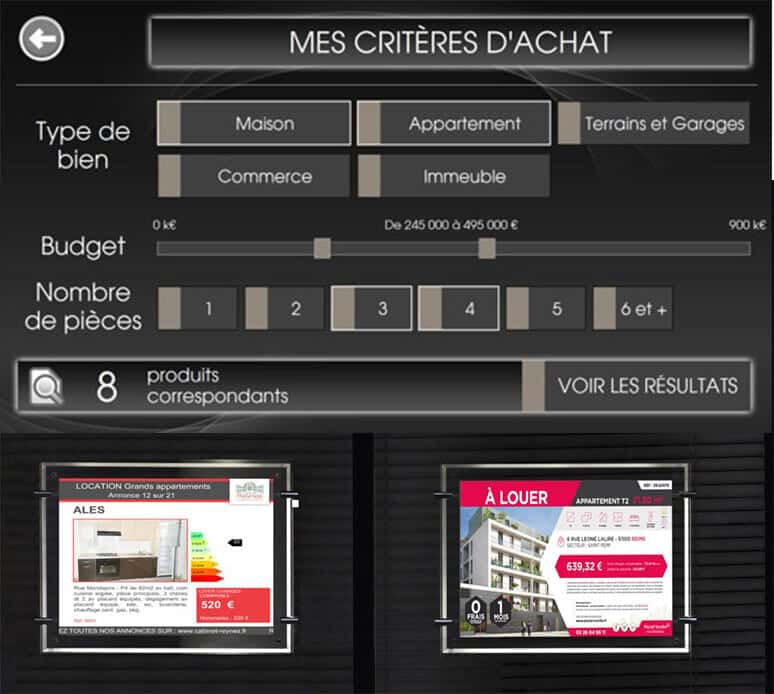 Distribution of all types of media: photos, videos, Powerpoint, PDF, Web Pages, Flash
Creation of custom property offers with the Neomaker module
Calendar based distribution planning
Distribution managed in terms of day, time, screen group or location.
Remote management of distribution for a network of screens.
Screens can be divided up into a number of different distribution zones
Real-time screen network monitoring
View player synchronisation
View the current distribution program
Remote maintenance management for the whole network of screens
Distribution statistics
Can connect with existing offers created with numerous specialised software applications (goventis, gercop, pericles, ac3 amongst others)
Interactive mode possible with Air Touch
PC, Mac, tablet, smartphone compatible
eImmobilier has been designed to operate on a 24/7 basis allowing you to react quickly to the needs of your target public and intervene in real-time. The full web interface allows you to operate it just as easily on a PC or Mac computer, tablet or smartphone.