Interactive map solution for terminals and screens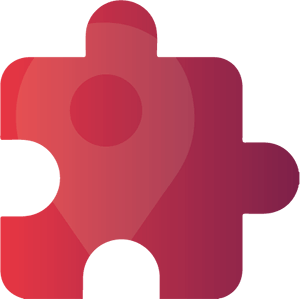 Interactive map solution for terminals and screens
MapEx is a guide-map production and operation software application for interactive terminals and screens.
It allows you to geolocate a trade-show, a service or even people and create a dynamic itinerary to lead you there. it can be used in any public reception area (hotel, conference centre, shopping centre, office block, etc.)
2D OR 3D MAPS
MapEx is open and intuitive, you can integrate your own maps on interactive terminals or dynamic display screens. Create routes on a number of levels. We can convert your maps into 3D so that only the desired areas are displayed.
INTERACTIVE VISITOR ORIENTATION
MapEx can be connected with SignEx and be used to guide your customers or visitors to their meeting room in a dynamic way.
Educational establishments are often considered to be dour and outdated, far from the tastes and expectations of their young public. Integrating modern and innovative installations to develop a more agreeable and up to date image will help to meet the expectations of everyone involved: teachers, students, pupils, administrative staff, visitors, etc.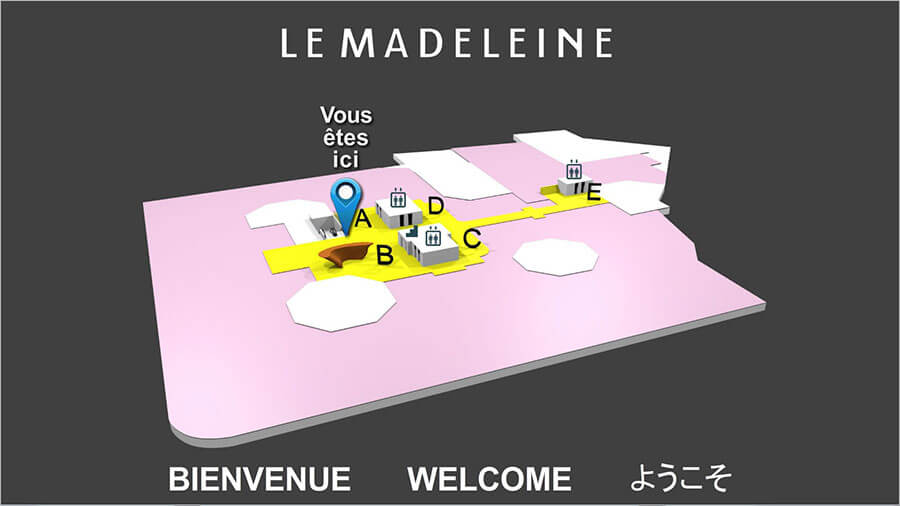 Administration
Management of room categories, sub-categories, etc.
Map management: background image, max/min zoom configuration, and floor attribution
Application settings (icons, colours, line thickness)
Start/finish point management: creation and location
Drag&drop management of route tracings
Diffusion
Custom home page: tabs, sections, widgets (weather, etc.)
Total layout, ergonomics and file-tree freedom
Dynamic guiding with the map moving with the cursor
Ease of use
Interactive
Automatic guidance
Hotels and conference halls
Training centres
Shopping centres
Guiding visitors around shopping centres
Arrangement of rooms and conference halls in a hotel or conference centre
Site plans for amusement parks or holiday villages
Location of cabins and rooms on a cruise-ship
Evacuation plans for an apartment block or residence
Visitor orientation and hall locations in an exhibition centre