Envelope Cash Deposit Machine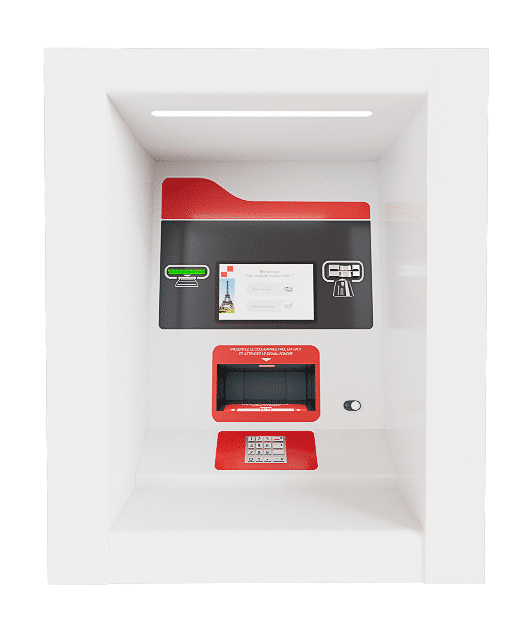 Rapid and secure transactions
Making a cash deposit is always a source of anxiety. Today there are a number of complementary cash deposit solutions depending on the type of branch and customer. Our Envelope Cash Deposit Machine is ideal for large deposits since the deposit can be prepared in advance, by either completing the slip or using the Iagona smartphone app. With the prepared deposit, which can include both coins and bank-notes in an enveloppe, the operation takes only 30 seconds and there is no need for the cash to be visible at any time.
Iagona Envelope Cash Deposit Machine is suitable for most existing bank safe-boxes. This reduces costs and avoids the extensive works necessary to change the whole unit. The simplicity and solidity of the mechanism reduces break-downs to an average of less than one per year.
Additionally, with its connection to the secure transport services, deposit collection frequency can be optimised.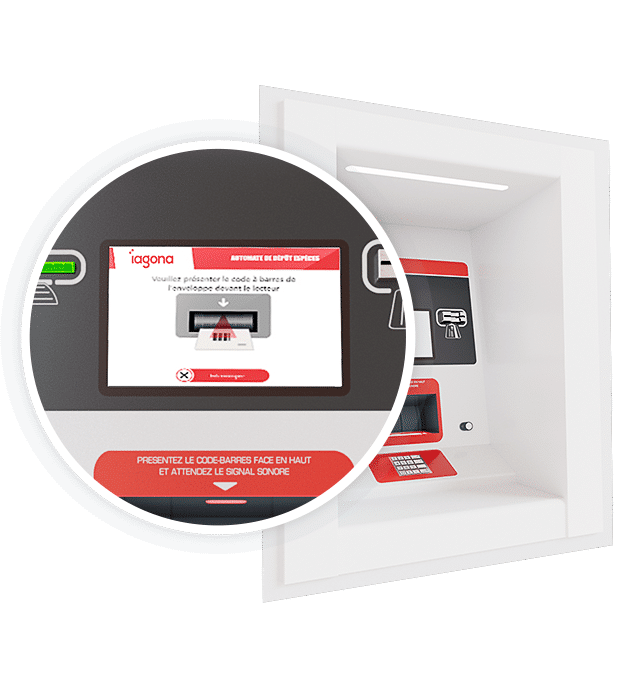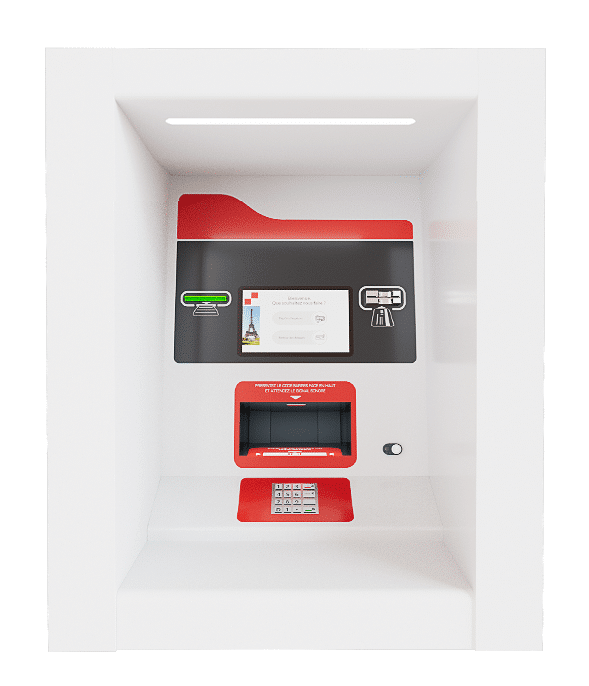 Simplicity and technology
Even though our Envelope Cash Deposit Machine is based on a simple mechanism that doesn't mean it isn't technologically advanced. Alongside the multi-mode user identification system using either the user's account number, bank card or a specific QR-Code card; our Envelope Cash Deposit Machine also connects to the IZidrop smartphone app. This app allows for deposits to be prepared in advance for which a QR code is generated carrying all of the necessary data.
Finally, thanks to the Scrutis supervision tool, it is possible to be aware of completed operations at any time.