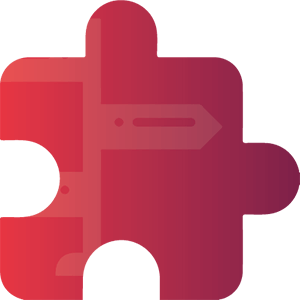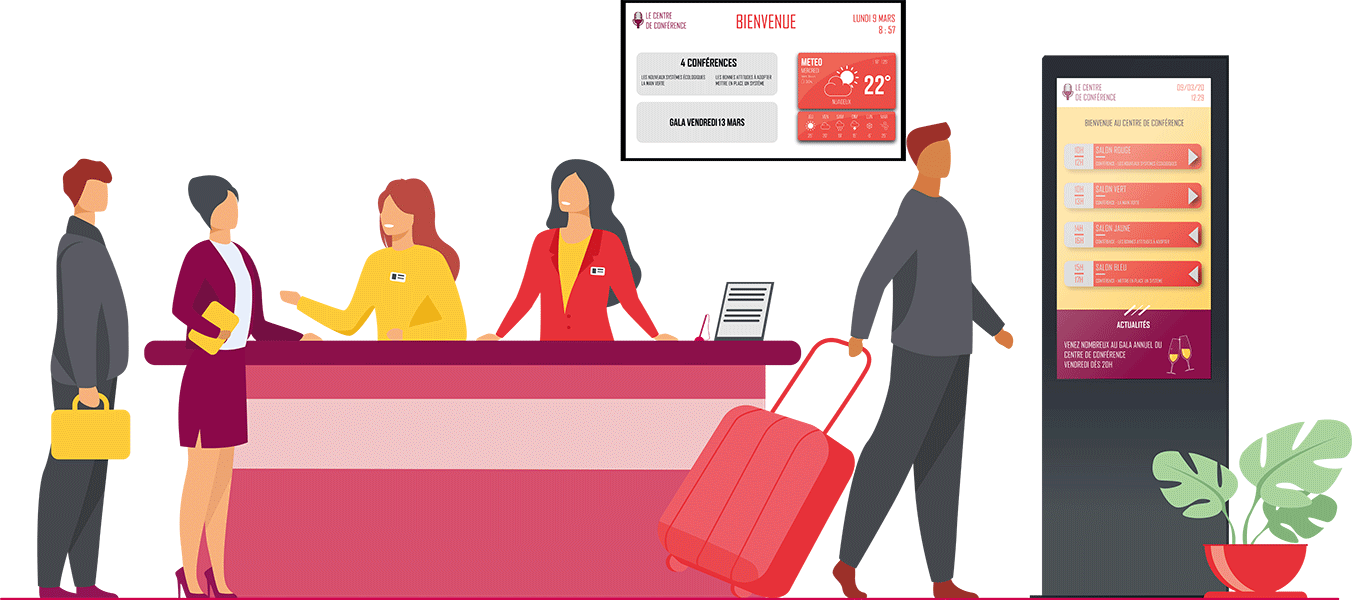 All-media software solution
SignEx is an extension of our digital signage softwareNeoscreen. From the back-office of the application, you can easily create your signage. All you have to do is to enter the events and their rooms.
Accessible from the Neoscreen dashboard, in one click you can manage both the messages displayed on your digital signage screens and the indications of your different meeting places.
In addition, SignEx includes multimedia playlist management and scrolling messages, allowing you to welcome and inform your customers or visitors. This software extension fits perfectly with any establishment providing rooms..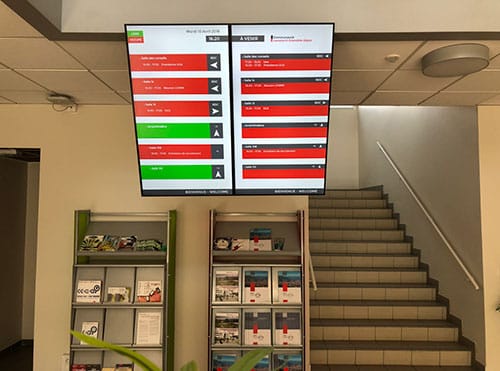 ORIENT AND INFORM YOUR CLIENTS
SignEx allows you to direct your customers in the blink of an eye. But its special feature as a digital signage software extension also allows it to keep your customers informed.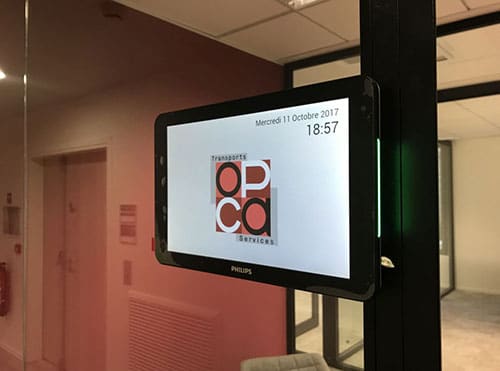 SignEx allows you to keep visitors informed directly in front of the rooms. Equipping your venue with screens in front of the rooms will not only reduce the rate of conference interruptions, but also provide better visibility of the room schedule. The public can then interact with the screen in order to reserve an available slot.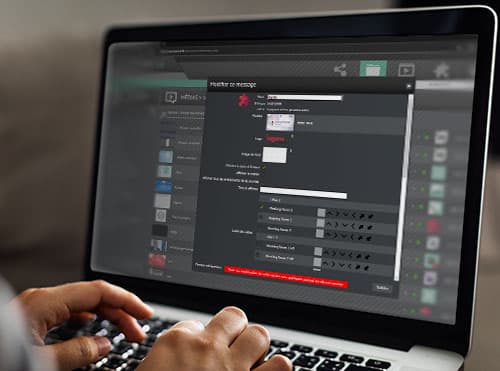 COMMUNICATE IN YOUR OWN IMAGE
What makes SignEx so special is that it offers you full customisation. There are templates in the Neoscreen library, but you can also create your own screen. From a template, you can still adapt to your graphic charter and continue to convey your image.
Why should you use dynamic signage?

Develop your establishment's signage
Orient at your events more serenely

Reduce the use of single-use paper posters

Improve the quality of your services and your image with customers
Plan your meetings
Schedule the recurrence of events with the periodicity system
Manage the occupation of your meeting rooms
Manage access pictograms to direct to the different rooms
Display your messages in different languages to suit your international customers
Organise your daily and weekly schedule
Analyse room occupancy and billing with the statistics module
Enhance your screens with RSS feeds (national and international news, local, sectoral and national weather…)
Broadcast messages to your customers, photo slideshows, animations…