In the restaurant business, how to increase your customer flow?
Fast food is the second most important sector of activity in France.
It is necessary to be proactive to satisfy customers and lose a minimum of time between the customer entering the restaurant and the delivery of the meal. In addition, the time allowed for meal breaks is often limited. It is difficult to satisfy a large flow of customers while avoiding having to queue to pick up their order. Obviously, as a restaurant outlet manager, your goal is not to jeopardize your cash flow by acquiring a digital solution. Iagona offers you a proven solution whose implementation will allow you to quickly recoup your investment.
A digital kiosk for catering is certainly the solution to your concerns.
The digital kiosks have been designed to facilitate your management and not to make your ordering process more cumbersome. Iagona offers the acquisition of the bollard with different formulas that will facilitate your operation, including maintenance in operational conditions.
Iagona has been manufacturing payment terminals for all sectors for 30 years and, unlike the competition, can bring you all the expertise of a French company. We accompany our customers and meet their needs (integration with their checkout system, installation, telephone and on-site physical support). Beyond all our solutions, our engineers have designed a unique digital solution, the MK Lite!
The MK Lite is the digital payment solution par excellence that adapts immediately to your point of sale.
We are at your disposal to help you increase your sales and profitability.
A real increase in your turnover
Propose a new experience in your restaurant
Fluidify the queues
Stand out from the competition
Improve your brand image
Relieve your teams during the COVID-19 Epidemic
The MK Lites offer a considerable time saving to customers. Everything has been optimized on the interface from product selection to payment at the terminal. Point of sale staff is more available for order preparation, traffic within the restaurant is more fluid.
Personalize the customer experience
The MK Lites are equipped with ergonomic interfaces that promote interaction with customers. Customers can customize their order, whether it is for sauces, supplements, or original ingredients. Loyalty programs can also be used to save order profiles and reward loyal customers.
Improve customer's experience
By presenting your menus on a touchscreen kiosk, you offer your customers a unique experience before they have even eaten. Between reduced waiting times and greater employee availability, the customer experience is more pleasant and enjoyable.
Strengthen your brand image
The MK Lite allows you to communicate effectively on its screen, because customers read more easily the messages that are offered to them when taking an order. The screen can relay your seasonal menus, your limited offers or your brand values.
With touch terminals, you reinforce your image and ensure the modern side of your restaurant. As every restaurant owner knows, it is essential to gain the trust of customers and be transparent.
The kiosks allow you to easily indicate the origin of your products or potential allergenic substances (this is a legal obligation since 2015!) Finally, you can decide to specifically identify your vegetarian, vegan or gluten-free dishes for example.
Optimization of order taking
The MK Lite is an efficient touch control terminal to present its product offering to customers. It has been designed to integrate the latest payment technologies. Its interface allows to stage the menus and to improve their readability.
The selection of dishes, drinks and other seasonings is more imaginative and quicker. Customers can thus choose or change their mind more easily without stress in front of the counter and avoid the cashier's judgment in case of hesitation.
Presentation of current offers
With the MK Lite, restaurant managers have the opportunity to present their new and current offers. Customers can access them by simply navigating through the menu. Thus, it is possible to encourage customers towards a particular dish or offer in order to boost your sales.
Indeed, a touch-screen restaurant kiosk allows you to set up incentives and "push marketing" operations. For example, an offer such as "Add a dessert or a drink for only 1€" is easy to set up.
Discover the configurations of the MK Lite
The different versions of the MK lite are as many answers to space concerns, 3 poses available to adapt to all sales areas
On the table
Wall mural
Standing
The MK Lite accepts payment by credit card with or without contact but also by cell phone.
The MK Lite is equipped with a QR Code reader to read discount coupons, promotions or to recognize a customer's profile.
The MK Lite will not go unnoticed on your point of sale thanks to its LED lighting present on the 3 versions.
The MK Lite will print at least credit card receipts, but it can also print a withdrawal slip, a coupon or a contest, your imagination will be the limit.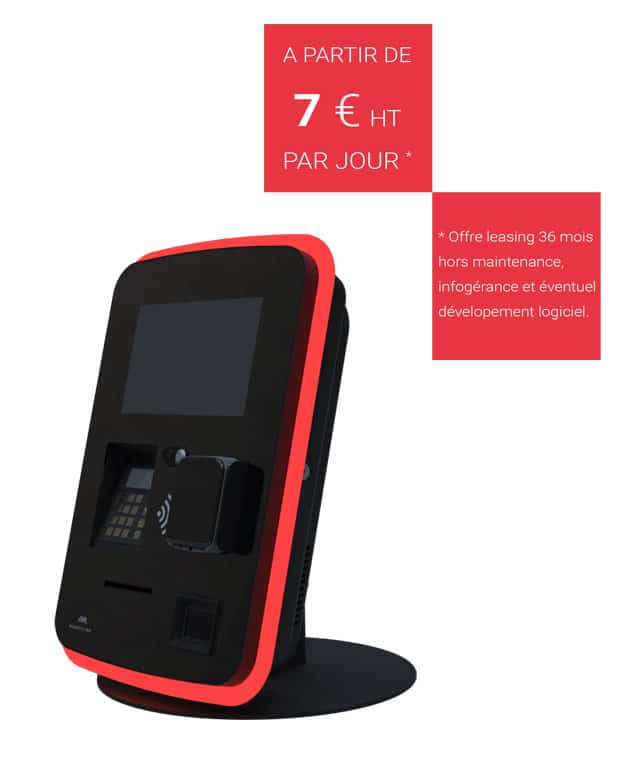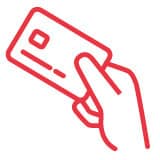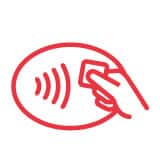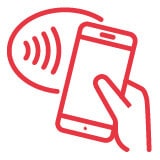 Mobile Payment
Contactless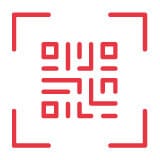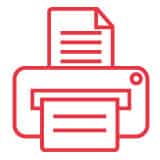 Situation scenario of MK Lite

What guarantees does Iagona offer you?
Iagona is a French company created in 1998, composed of more than 60 dynamic employees who are experts in their field. We have always manufactured our products in France. You can therefore be assured that the quality of the product ordered is irreproachable. All our bollards are CE certified, a standard that protects you in case of damage. Iagona has deployed more than 24,000 solutions (kiosks and digital signage solutions). We also rely on a network of more than 400 technicians ready to intervene in case of a problem with your product.
Rest assured that with Iagona you have access to an unparalleled service.
Software support from our own developers for interfacing with your cash register software
Our own delivery, commissioning and training service
Embedded software for remote maintenance
A Hotline based in France with expert technicians
A repair workshop in France for hardware maintenance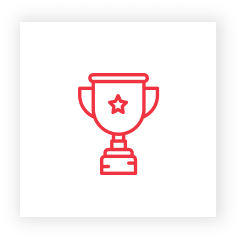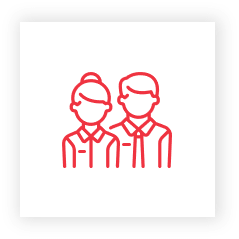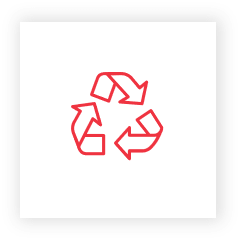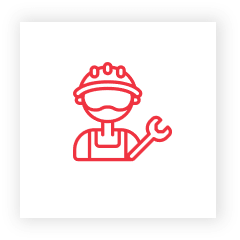 My personalized estimation

Fill out the contact information below to receive your personalized quote.
Check out our other articles