Self-service postal kiosk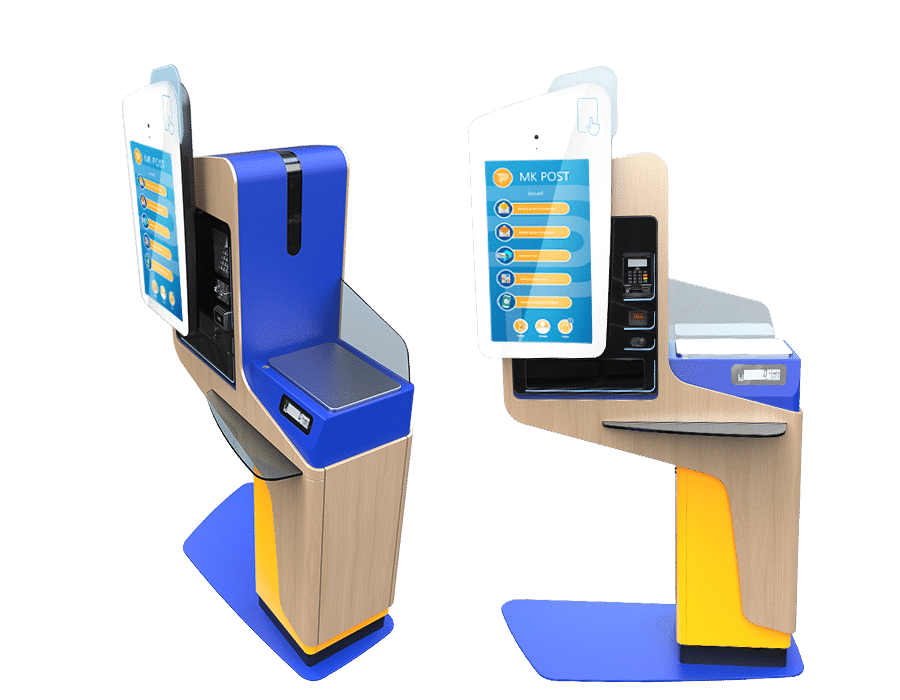 An innovative and intuitive digital service

The MK Post is a digital terminal which allows users to order all types of postal service and pay for them by card or cash. The MK Post interface guides the customer allowing them to purchase stamps, weigh letters and packages or scan documents on their own. A self-service postal service offer.
Your clients will love its ease of use: intuitive service selection menus, indicator lights on the different modules, secure payments… As well as contributing to modernising your image, the MK Post will be an integral part of the digitalisation of your service offer. Customer interaction will be optimised, waiting times reduced, your staff will be able to concentrate on more complex transactions and customer satisfaction will increase.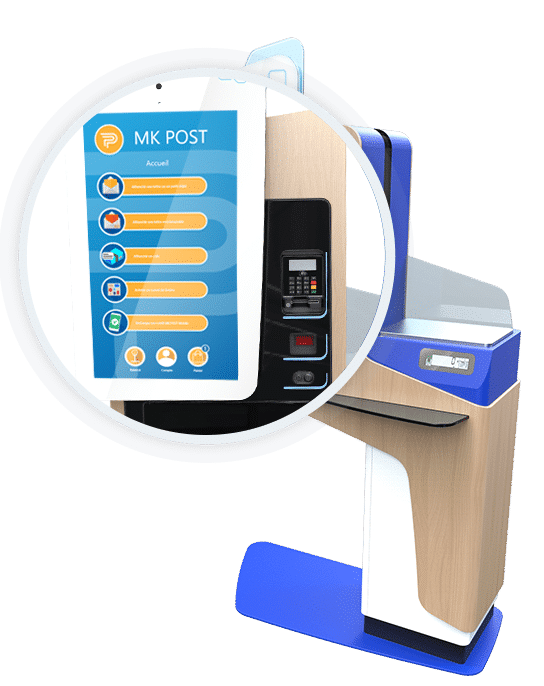 Its high technology components ensure that the unit is ergonomic and rapid. The 22 inch multi-point touch screen is perfect for multi-finger operations on the on-screen keyboard, the scanner is ideal for digitalising documents and its printers can issue self-adhesive stamps, labels and payment receipts.
Its minimalist design and smooth lines give it a sense of welcome and individuality. The warmth of the wood contrasts sensually with the other materials of its high-tech elements. The MK Post can be decorated with the colours of your post-office and the lighting can be adapted to suit your desires, making it a 100% customisable terminal. The MK Post has been intelligently designed and manufactured in France, further "customer" options can be added: a change-making machine for cash payments, a pinpad for browsing options and a biometrics scanner for quicker identification.

Contacless
Payments

Mobile payment
& Credit Card

Printers
80 mm, Stamps
& Labels 120 mm