Install a welcome kiosk in your hotel
Digital kiosks for the hotel industry
Modernize your reception area!
To modernize a reception area, it makes sense to install digital media and other digital installations. If you manage a hotel or want to modernize a hotel, installing a kiosk can be very interesting to bring more life, more modernity and offer a better customer experience. Iagona, a specialist in interactive payment kiosks, helps you find the reception desk and the associated software that will brighten up your hotel lobby.
Why install a kiosk in your hotel?
As an information point in a train station or shopping center, as a communication and sales support in a store or as a payment terminal, an interactive terminal is a digital and innovative solution that can provide many services. This is particularly the case in the hotel and restaurant industry. Large places of passage are particularly adapted spaces to accommodate a terminal of this type. With passage and time available, the device is more likely to be used. The lobby of a hotel is an ideal place to install a kiosk. Imagine the advantages of a reception kiosk…
24-hour customer service tool
An Iagona interactive kiosk is a customer service tool that is available 24 hours a day, 7 days a week. Your customers will be able to be informed and use all the functionalities even in the middle of the night. This is a real advantage for establishments that do not have enough staff or at specific times.
In addition, an automatic hotel terminal can be used to complement the service of your staff. Without replacing it, it will be able to respond to the simplest requests. Automated tasks are carried out more efficiently and staff can take advantage of this to respond to other, often more complex requests. If you have peak hours that are difficult to manage, or if you are hosting groups, this is a real asset in customer relationship management.
A digital signage kiosk in the hotel industry is a good way to capture the attention and engage your audience in an original and modern way. According to your desires and needs, you can broadcast photos, animations, videos or interactive content such as games or additional services. Thanks to an intuitive digital signage software, it is easy to modify the content to be displayed on a daily basis, and even to schedule the broadcast in advance.
You will be able to make additional sales with a digital kiosk.
Booking a cab, a service, a table at your restaurant or a breakfast… All these actions are available and allow you to maximize your turnover without monopolizing your staff.
A touch-screen kiosk in a hotel is suitable for all targets. For vacationers, individuals or professional customers, everyone will find the content and services they expect from this type of device and even more! Your foreign guests will also be able to enjoy content in their own language, for an even more enjoyable user experience.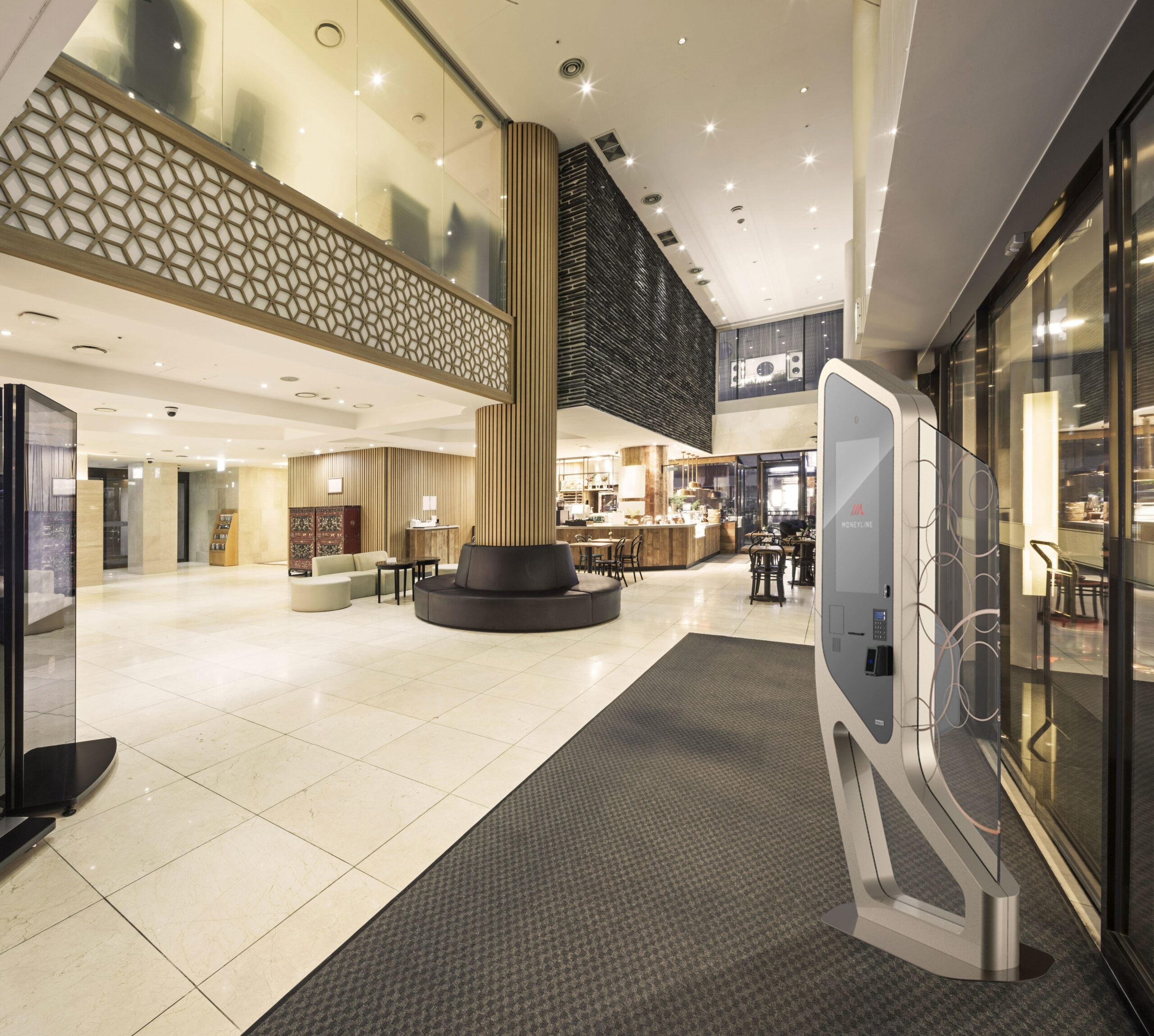 Discover the latest touch-screen kiosks for the Iagona hotel industry and take advantage of the many benefits of these digital solutions designed to build customer loyalty, facilitate operational management and maximize your revenue!
Check out our other articles