Order-taking kiosk for fast food restaurants
Digital kiosk for fast food restaurants
Optimize order taking!
More and more players in the fast food industry, whether franchised or independent, are moving towards touch control kiosks within their establishments. New market entrants or historical Fast Food giants quickly understood the value of using this type of touch-screen kiosk for fast food restaurants. Iagona, French expert in self-service digital solutions, offers you an order-taking terminal to equip a restaurant with a high-performance solution.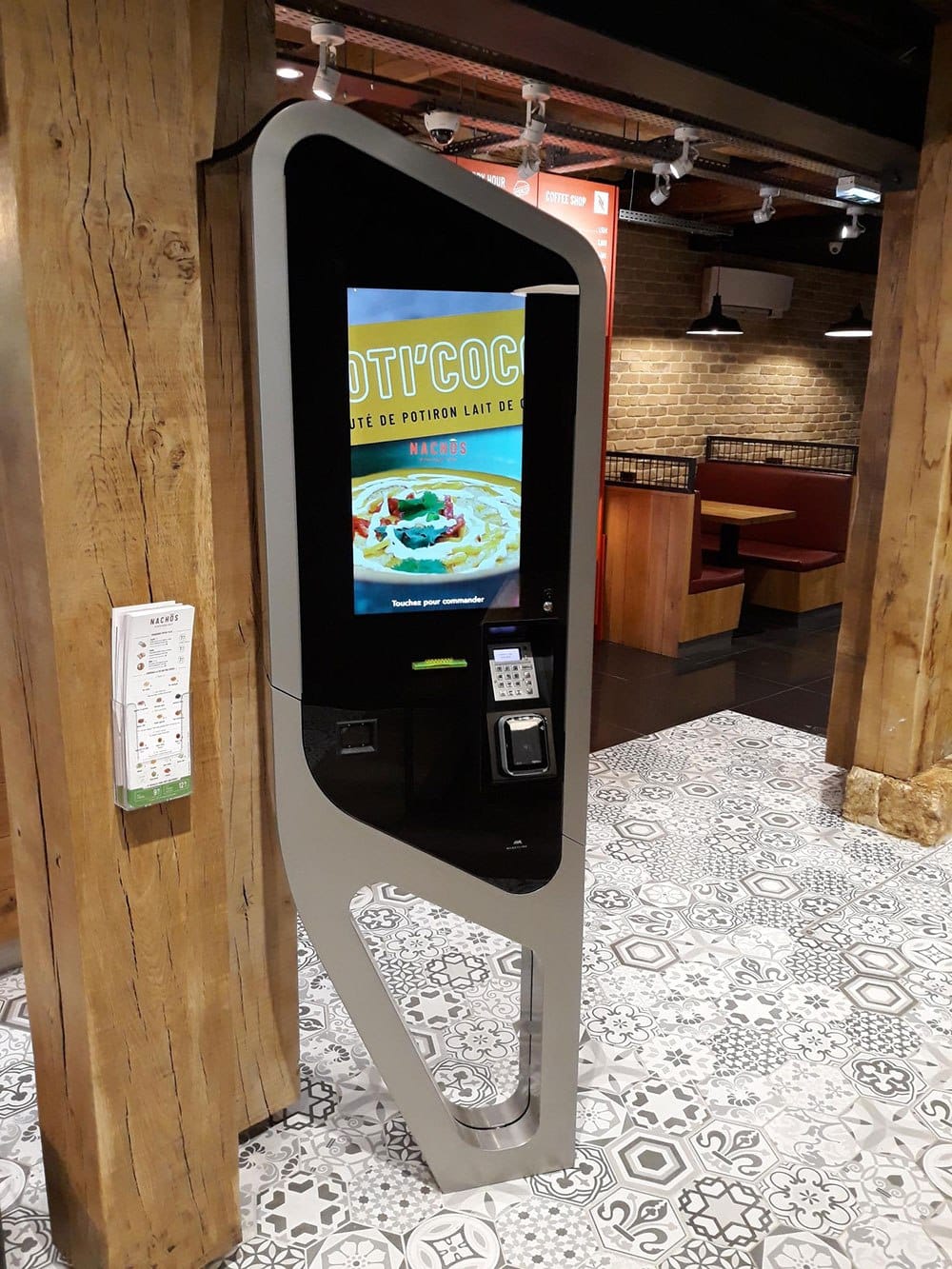 What are the functionalities of Iagona's digital kiosk?
By listening to customers' expectations and the needs of restaurateurs, Iagona was able to develop a unique, high-performance digital solution for both stakeholders. Customer satisfaction is so high with this type of ordering terminal that it is difficult to go back and remove the ordering and payment terminal for fast food, once it is installed in a restaurant point.
This success can be explained by the different functionalities:
Easy and ergonomic order taking: The software solution adapts perfectly to each restaurant and each menu. Each restaurant owner can easily modify his menu daily if needed, this flexibility is very useful.
Fluid and customizable order path: During the order process, the kiosk takes into account the customer's choices to offer the best products. It is possible to add options or complementary products to the order to increase the average basket.
Payment directly at the terminal to decongest the cash registers
Printing of a purchase order that will serve as proof of purchase to receive the order
Sending the order form to the kitchen immediately to reduce waiting times and have a better fluidity in the preparation of orders
Export of order data for accounting, inventory management…
The features integrate the needs and expectations of each individual to provide a better productivity and experience with each restaurant visit. Speed and order compliance are critical to the success of fast food restaurants.
A control terminal, a must-have in fast food restaurants
The digital kiosk can be deployed very easily in all fast-food outlets. With its perfectly modular software and a beautiful ergonomic interface, customers and restaurateurs can use it without any problem. Customer flows are dynamized and queues are limited. Indeed, the employees are only in charge of order preparation or reception. In some outlets, 80% of the turnover is made in just one hour! Between availability and reduced waiting time, it is the experience that becomes more pleasant but also an increase in productivity and therefore in turnover.
Thanks to a designer and reliable control terminal combined with high-performance software, your solution adjusts to your needs to facilitate the operation of your fast food outlet.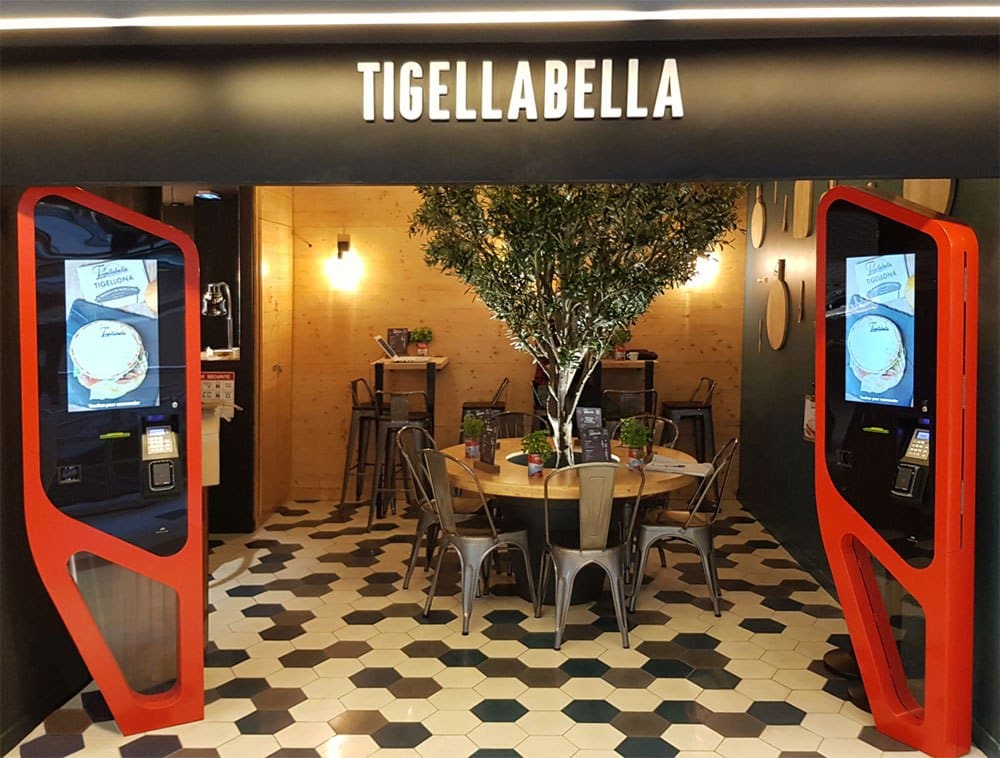 Check out our other articles