Centre Hospitalier de Cannes – Simone Veil Hospital
Centre Hospitalier de Cannes digitises its reception with Iagona terminals
Simone Veil Hospital equips itself with MK Med digital admission terminals
EXPERTISE FOCUSED ON YOUR EXPECTATIONS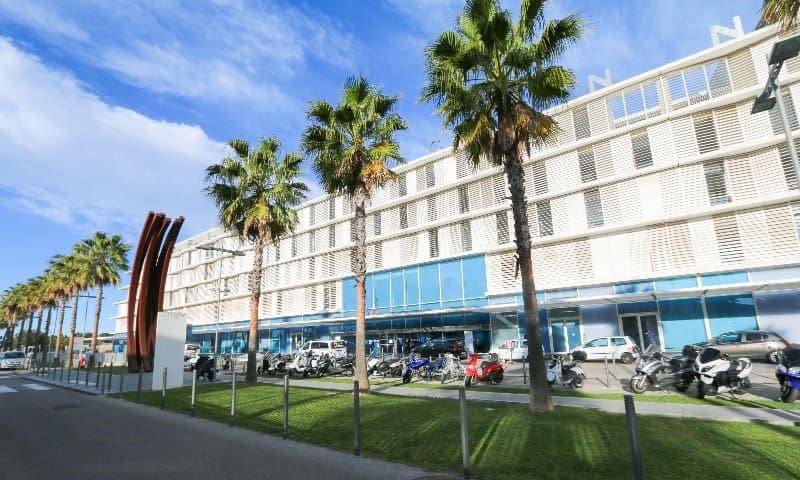 The Simone Veil Hospital in Cannes wanted to transform its patients' experience to improve the quality of its services and control its costs..
Matthieu Dubois, head of the admission office, wanted a digitisation strategy.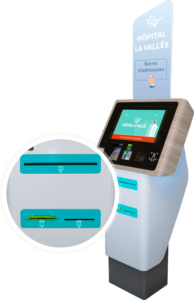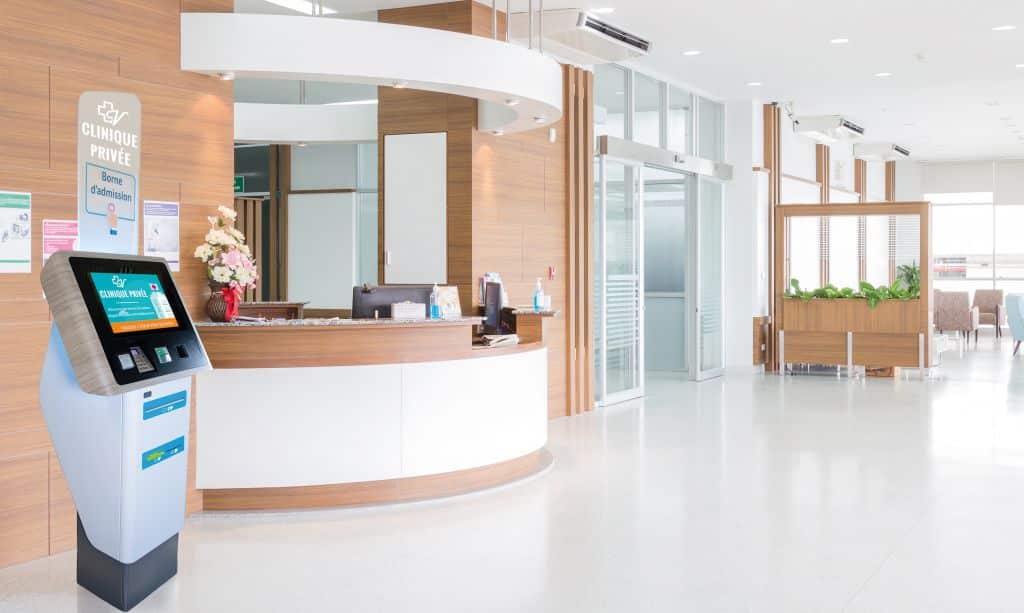 Iagona proposed to the Simone Veil Hospital installing MK Med digital admission terminals.
The MK Med equipment was designed by our experts to facilitate the admission of patients in hospitals. Patients can register at the admission terminal using a QR code received beforehand, or a number. They can check their status, complete their file, print documents for pre- admission, but also make payments.
Thanks to the MK Med digital admission terminals, patients are taken care of quickly.
What benefits did you gain?
What are the results one year down the line?
Thanks to the implementation of our Iagona solution, 40% of patients go directly to their appointment after quickly checking in at an MK Med terminal and no longer go through the admission office.
The patient and visitor experience has been greatly improved and the digital terminals have allowed staff to be redeployed to carry out more useful activities.
The Simone Veil Hospital now offers its patients the possibility of updating their Carte Vitale health insurance card, make appointments, complete a file by scanning documents or print out essential documents for follow-up in the hospital, but also for the reimbursement of healthcare.
Finally, the MK Med terminals are equipped with an interactive map which offers to direct patients to the different wards.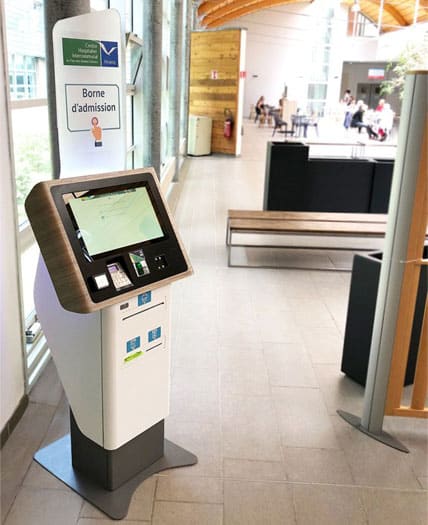 What do the MK Med digital terminals look like?
The MK Med digital terminals are also customisable and Iagona has developed specific signage for the Simon Veil Hospital.
The MK Med terminals are digital terminals which are the fruit of design research allowing hospitals to offer an attractive and reassuring solution.
The choice of materials is carefully thought through as we wanted to combine the warmth of wood with the technical character of a high-definition touch screen.
The addition of customisable and illuminated signage helps users locate them while respecting your visual identity.
By opting for an MK Med terminal, as Centre Hospitalier de Cannes has, you are choosing an elegant and pioneering solution.
People are talking about us
Le magazine e-santé DSIH a rédigé un article explaining what our MK Med terminals have achieved at the Simon Veil Hospital. (french article)

By installing these terminals, the aim is to make administrative waiting times and delays in medical and paramedical care a thing of the past.
Matthieu Dubois
Head of the admission office