The digital media market: results and statistics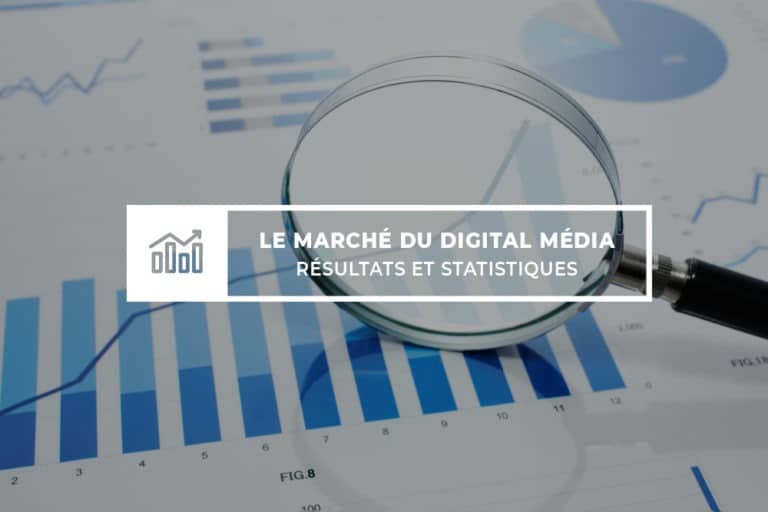 The shop is once again becoming a privileged communication medium for brands and digital media has a great capacity to capture a large audience at the point of sale
SCREENS, NOT ONLY USEFUL AT THE POINT OF SALE
Audiovisual images are omnipresent in the daily lives of consumers, so it is important to know how to use them in the right way in order to display the right image and the right message in the right place.
Although digital signage is naturally put forward in sales outlets, for its capacity to be profitable quickly, many devices are also set up in various places.
Digital market in 2016 at €309 million for 300,000 screens
The digital media market continues to grow worldwide and is experiencing strong growth, particularly in Europe.
130 million of advertising investments were made in 2016.
Digital signage is developing in many sectors of activity, but is still widely used at the point of sale.
Also in 2016, the Retail sector generated €66 million for a 39% share of the market.
Corporate accounts for 30% of the market and continues to grow considerably, with a growth rate of 65%.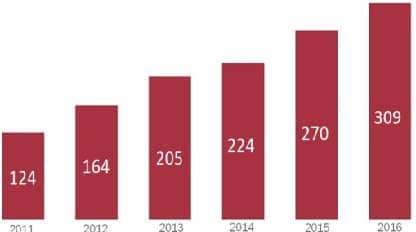 Turnover of the DOOH market in France in (M€)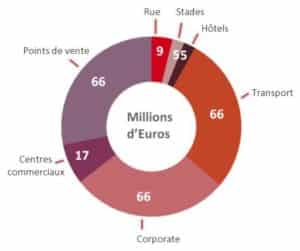 Source: The Digital Media Observation 2016
by Sidev and Digital Media Village