Which digital signage solutions to choose?
An impressive number of digital signage solutions exist. But which one should you choose? Totem? Kiosks? Screen wall? The choice can be complicated if we do not have the advantages and disadvantages of these tools. We are going to present you these displays so that you can make your choice.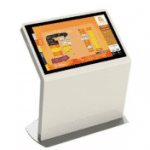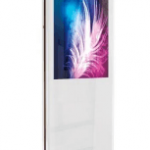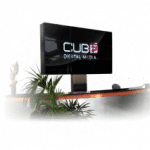 The kiosks can integrate dynamic maps to help visitors easily locate certain stores, display the various services offered in a shopping center or interact with customers in a store by collecting their opinion on a specific point. Many categories of kiosks exist. Indoor or outdoor interactive kiosks, payment kiosks, kiosks specially designed for people with reduced mobility… The strong point of kiosks is the fact that they are highly interactive. They are therefore to be favored at the point of sale, but also in places that may need maps such as hospitals or shopping centers.
It allows you to place one or more screens in a public place since it is protected by a glass. It can be displayed in portrait or landscape format and be tactile or not. You can customize it according to your graphic charter to have a greater impact on people who will see it. Generally, totems are used in reception areas or to display information in high traffic areas. The totems are very used outside, thanks to their ability to resist to bad weather and extreme temperatures.
Giant screens and screen walls
A screen wall is a simple and effective display. A very large image, displayed on high resolution screens with thin edges. The modern and imposing video walls allow to capture the attention of the customers and are becoming very popular in points of sale. Indeed, a screen of several meters in size automatically attracts attention. As for traditional screens, they can be used in all types of communications. To advertise, to broadcast a promotion, to communicate internally etc.
Digital signage has a real power of attraction and the possibilities are numerous, ranging from simple information to an advanced advertising system. Indeed, screens are part of our daily lives and we always pay special attention to them. That's why a digital signage is a display whose use is an asset for your company.
Check out our other articles