First steps to create your digital signage with Neomaker
To be noticed, a communication on a digital signage screen must offer a different and innovative content. Nowadays, it is not necessary to have the knowledge of a graphic designer to create beautiful and innovative content. Here are three simple but essential features of Neomaker that will allow you to create dynamic and attractive contents.
Neomaker is a graphic creation module directly integrated into the digital signage application Neoscreen, edited by Iagona (former Cube Digital Media). It allows you to create fully customized and animated templates by associating images, texts, videos, widgets, web pages… It is with the help of these functions that you will be able to create creative and unique content. With Neomaker, you can create a multitude of designs, each one more beautiful than the other. Your little creative touch will be rewarded thanks to the power of this application.
1 – Add a background image
A background image allows you to customize the overall look and feel of your digital signage. To proceed, simply click on the "background image" module located on the top left of your screen.
It is possible to display a plain colored background or to find a background image on your Neoscreen library. You can also modify the opacity, the color and add an animation. The only limit is your imagination.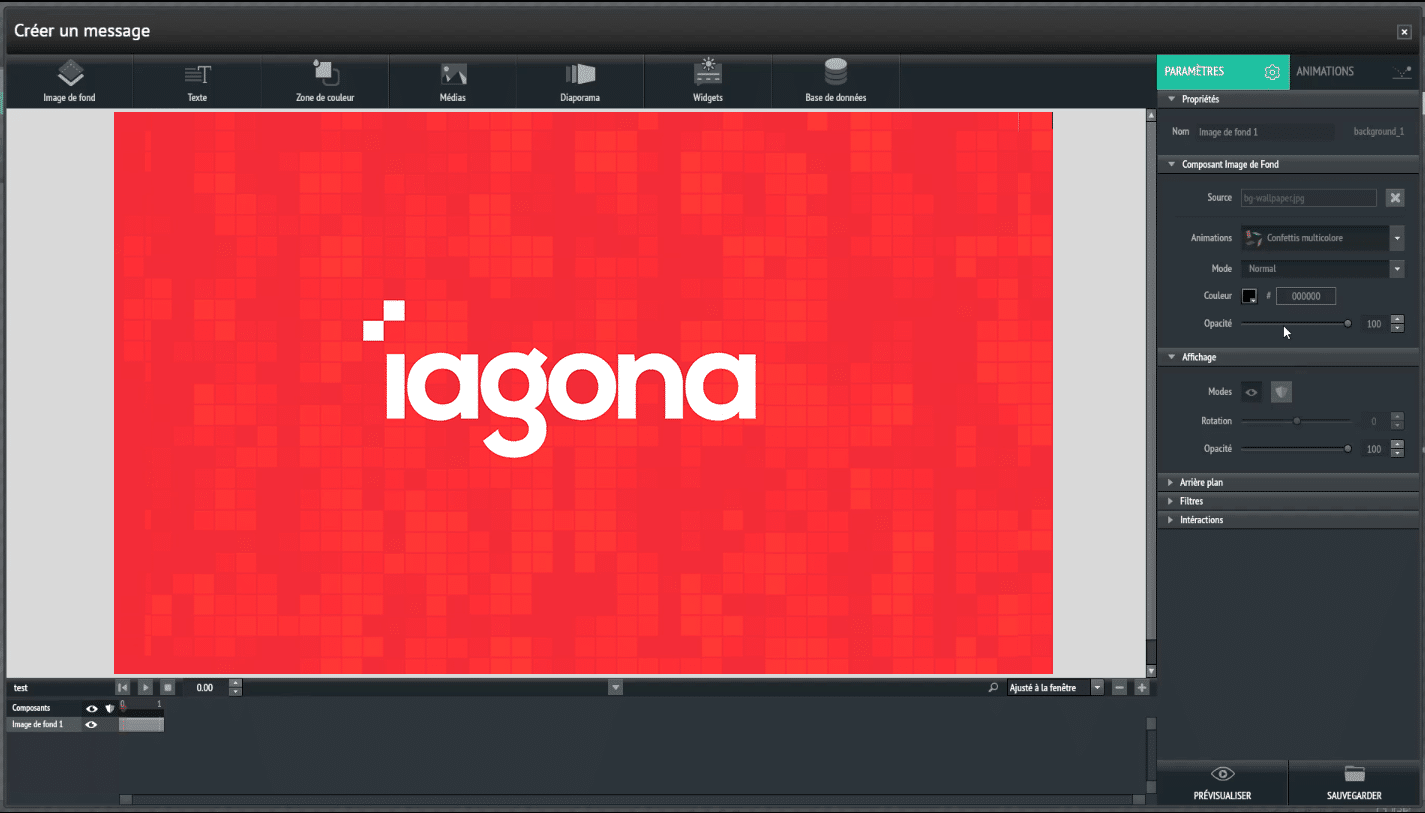 2 – Create a text component
Create a text box to highlight a message. To do so, nothing could be simpler: just click on the text module located in the upper part of your screen.
On the right side of the screen is the "settings" menu which allows you to do everything, such as changing the font, scrolling, frame size… The text component also allows you to automatically display the current date. It is also possible to add a background to the text and, of course, to scroll it.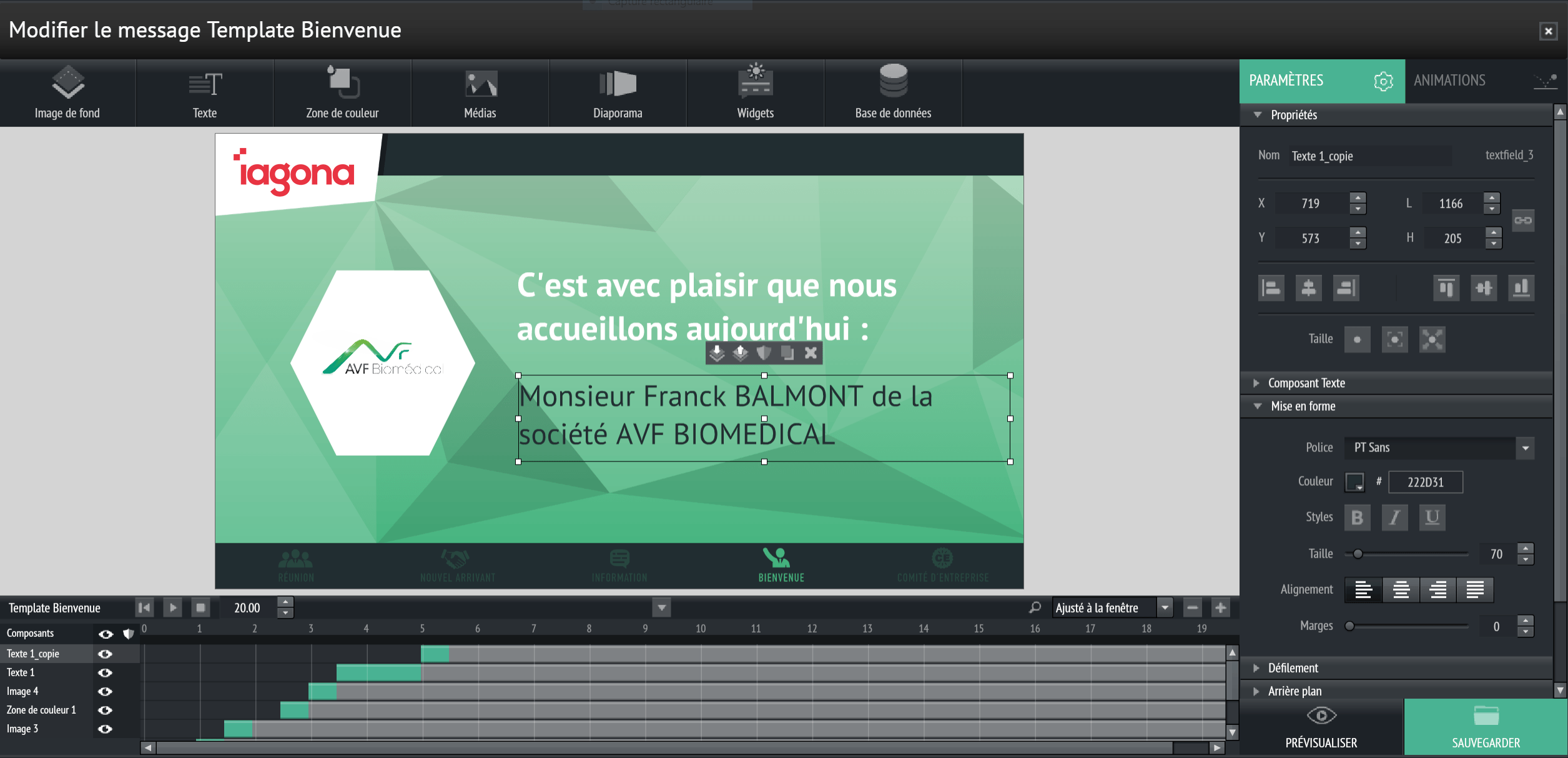 Here's a great way to scroll photos for your digital signage screen: in-store products, team photos, seminar memories,…
You can change the location and size of the slides through the settings again on the right side of the screen. The " slide show component " part allows you to add the images you want to see scrolling. The button at the bottom left will allow you to select the relevant images. You can add captions for each of the images and change the duration of the broadcast. Anything is possible with Neomaker and creating a display to match your desires has never been easier.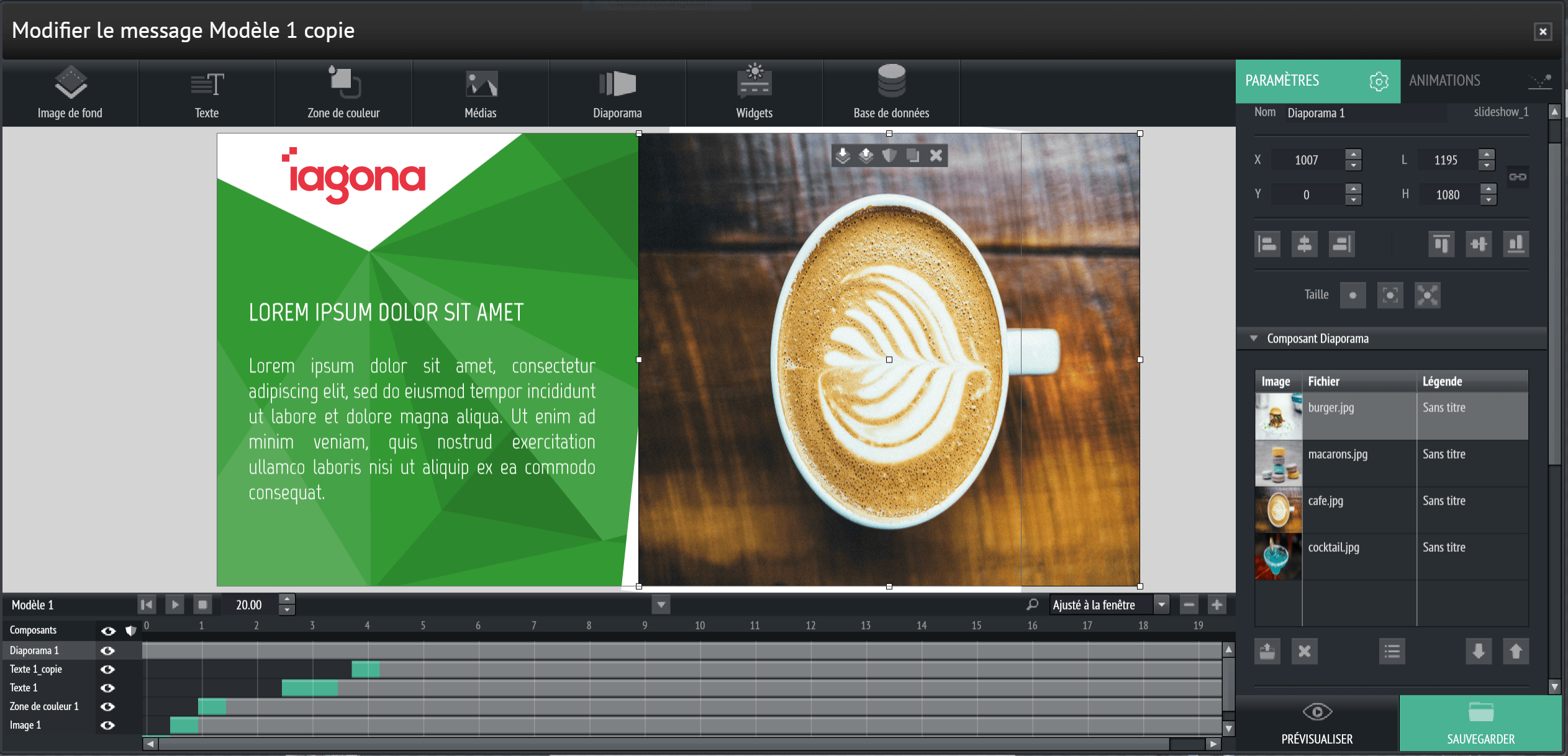 Check out our other articles