Travel agencies, digital signage in the window… and your visibility takes off!
Opt for the dynamic display in the window of your travel agency. And open new horizons in the eyes of the strollers and your customers!  
What do visitors expect when they push the door of a travel agency? A human contact rather than a purchase via Internet and a team of advisors really listening to make their dreams of escape come true.

By digitizing your travel agency, you literally plunge your customers into the heart of tourist destinations near or far, you embark them immediately for exotic stays and escapades off the beaten track…
It is more and more common to have one or more screens in the windows, as well as interactive terminals and totems in the sales area. Digital tools combining design, advanced technology and ease of use are taking over from brochures and other traditional point of sale displays.
Curious to know more, need advice? Follow the guide…

Digital Signage – Multimedia for visual immersion
Tip #1 – Pamper your visibility
Facing the Internet, the biggest travel agency in the world, taking care of your visibility -and your notoriety- is a must.
The digitalization of your windows modernizes your image and highlights your agency. Your travel invitations are highlighted 24/7, whether your agency is open or closed. Your windows alone are a privileged space to capture attention and arouse the desire to travel.
Digital signage allows you to be as reactive and flexible as the current hazards impose.
A window display with a well-crafted communication, and what's more, animated, makes people want to go through the door twice as much. Think about it!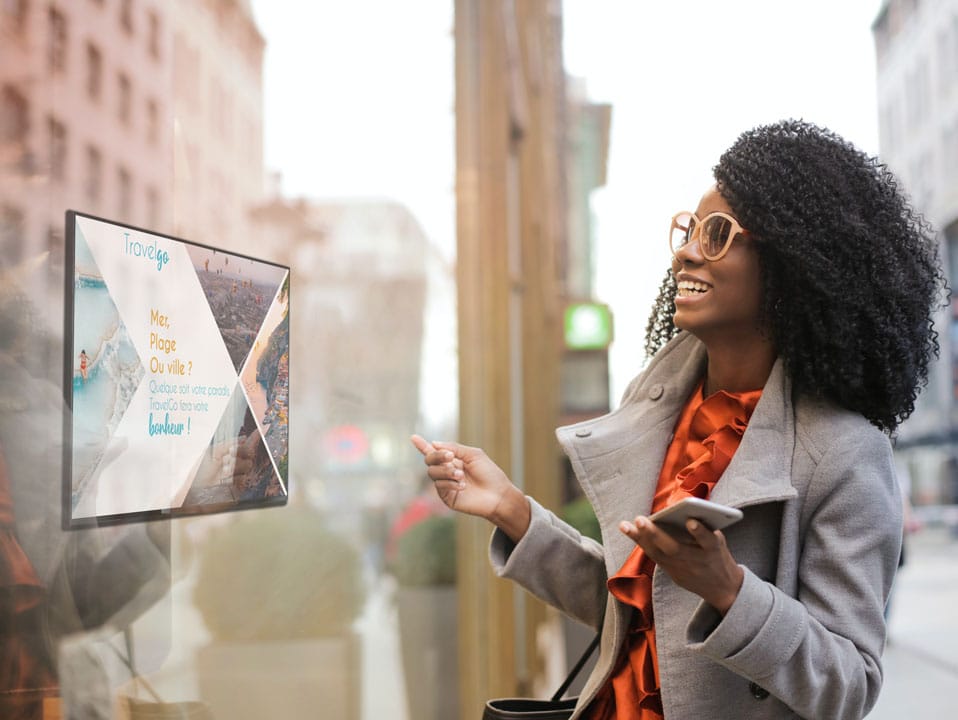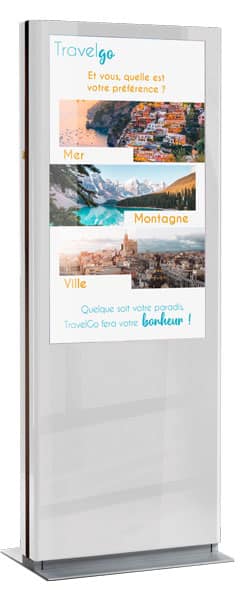 Tip #2 – Equip yourself with state-of-the-art digital tools
To remain successful, you have to know how to jump on the bandwagon. Whatever the configuration of your agency or your network of travel agencies, there is an adapted digital signage solution, coupled with an easy-to-use software.
Digital terminals, totems, wall screens, large screen touch panels, discover our digital signage offers
Undeniable assets in your daily mission to satisfy your customers:
Information updated in real time
Simplified content creation
Enhanced marketing actions
Large screen touch panels
Customers are better able to project themselves, thanks to the consultation of trips on a large screen touch screen. With the possibility of scrolling through visuals, displaying the agency's website, selecting a trip using a filter system while waiting for an agent to become available.
Tip #3 – Dematerialize and reduce paper
Dematerialized ticketing and online registration are now part of our daily lives and tend to reduce the use of paper.
Thanks to digital signage, you can decide to do something for the planet by significantly reducing your printing costs of brochures and other leaflets.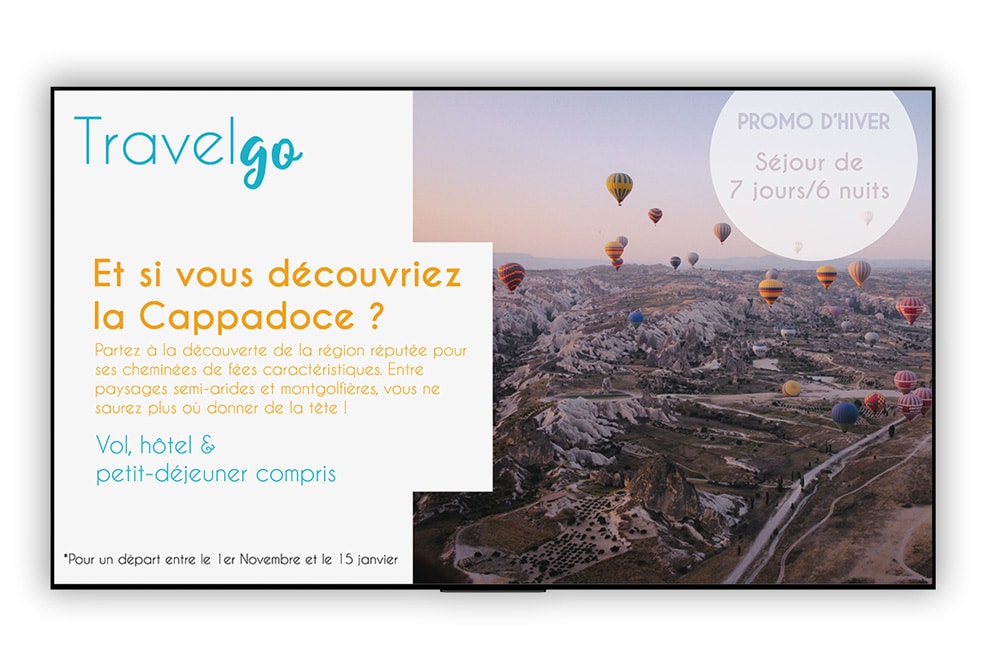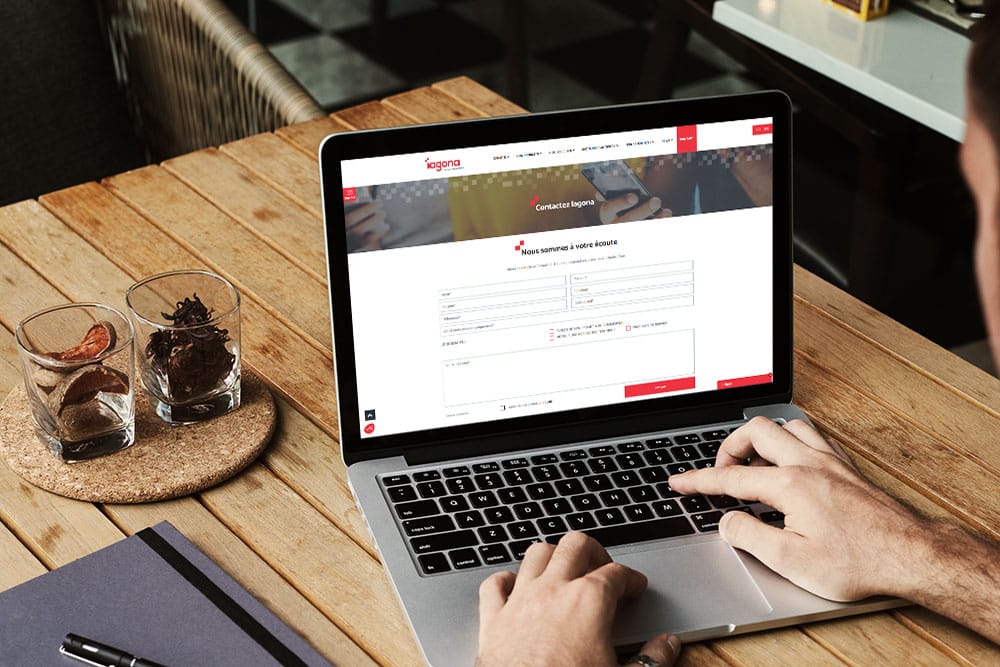 Tip #4 – Take advantage of our expertise & experience
Like you, we are committed to satisfying our customers throughout the year.
How do we do this?
Nos conseillers attendent votre appel.
Check out our other articles