Digital kiosks, totems, screen walls… which display to choose?
Digital signage has become an affordable means of communication, since a drop in prices has been noted over the last few years, which has made it possible to offer hardware solutions for all budgets.
The dynamic display, also called dynamic POS in this use, thus has a real power of attraction and the possibilities are numerous, going from simple information to an advanced advertising network.
It is particularly important to determine the use you wish to make of digital signage, in order to have an idea of the equipment that you need and that will perfectly meet your needs.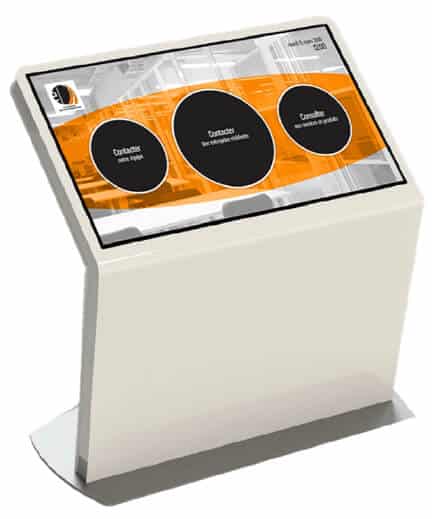 Indoor or outdoor digital kiosks, payment terminals, terminals specially designed for people with reduced mobility… the possibilities are numerous!
The digital kiosks can integrate dynamic maps to help visitors easily locate stores, display the various services offered in a mall or interact with customers at the exit of a store by collecting their opinion on a specific point.
The totem makes it possible to place one or more screens in a public place. Protected by glass, it can accommodate 1 to 3 screens, in portrait or landscape format, from 32 to 55 inches, tactile or not. It can be fully customized to perfectly match your graphic charter.
Totems are often used in reception areas or to disseminate information in high-traffic areas such as shopping malls and will enhance your communication thanks to their modern design. Totem poles are widely used outdoors, thanks to their ability to withstand the elements and extreme temperatures.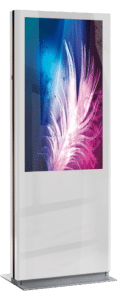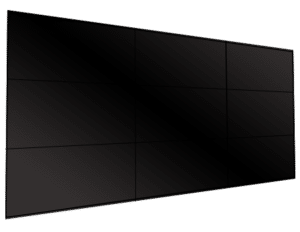 A very large image, displayed on high-resolution screens with thin edges, these are the main characteristics of a video wall. The modern and imposing picture walls allow to capture more of the customers' attention. and are becoming widely used in points of sale.
As for the traditional screens, they allow in particular to disseminate information about the brand, to showcase the products, to share informations internally to employees or to disseminate information in a school.
Check out our other articles