Digital check-in kiosk for a hotel
An innovative digital solution to make hotel management easier
To improve the reception in your hotel, while helping the staff in their daily tasks, it is possible to install a multi-function booking kiosk. Moneyline, the French experts of self-service digital solutions offer you a digital check-in kiosk to equip hotels with a reliable solution.
What are the features of a hotel digital check-in kiosk ?
Thanks to a meticulous study of the needs and habits of hotel establishments, Moneyline's experts were able to devise a customer reception digital kiosk, perfectly compatible with hotels. As a backup solution during rush hours or the absolute infrastructure to book 24 hours a day, 7 days a week without calling upon a night watchman, this check-in kiosk can bring many benefits to a hotel.
Here are some features of Moneyline's hotel check-in kiosk :
Display announcements (local events, menu of the day, advertising for ancillary services – massage, spa, room service, equipment rental…)
Provide detailed information (timetable, events…)
Specify room prices
Show real time room availability
Order breakfast
Book and pay for rooms
Deliver magnetic cards
Settle car park tickets
Each self-service check-in kiosk has a banking terminal that allows services to be settled easily, quickly and at any time. All of these features not only enable the betterment of reception quality but also increase the income of your establishment.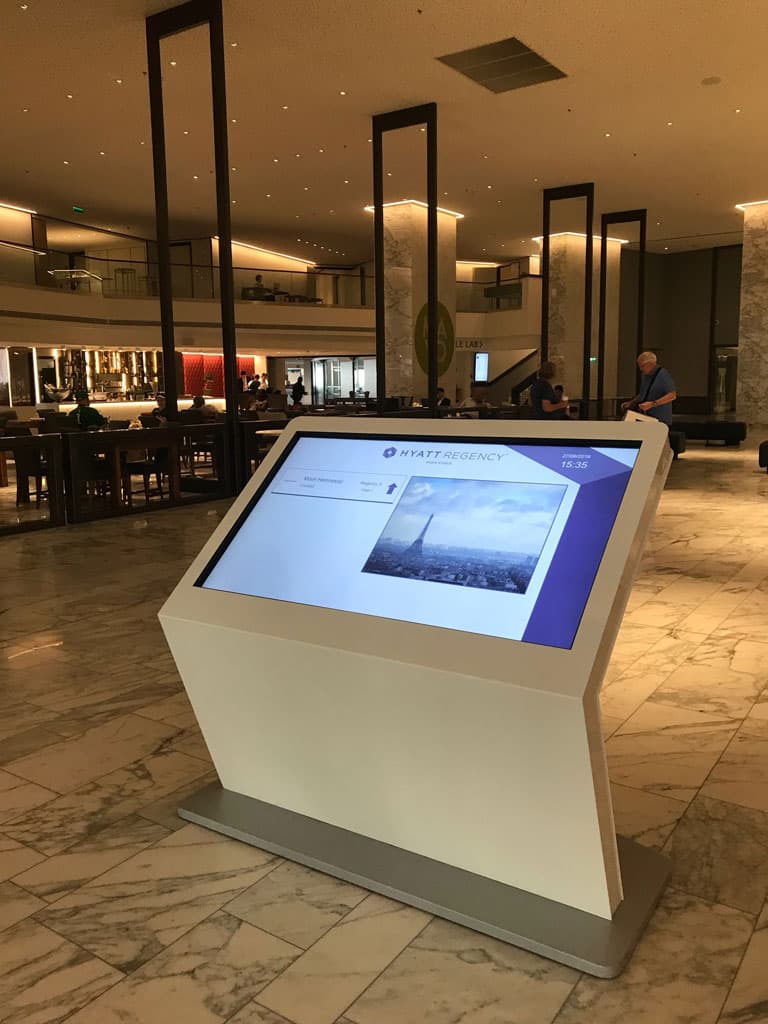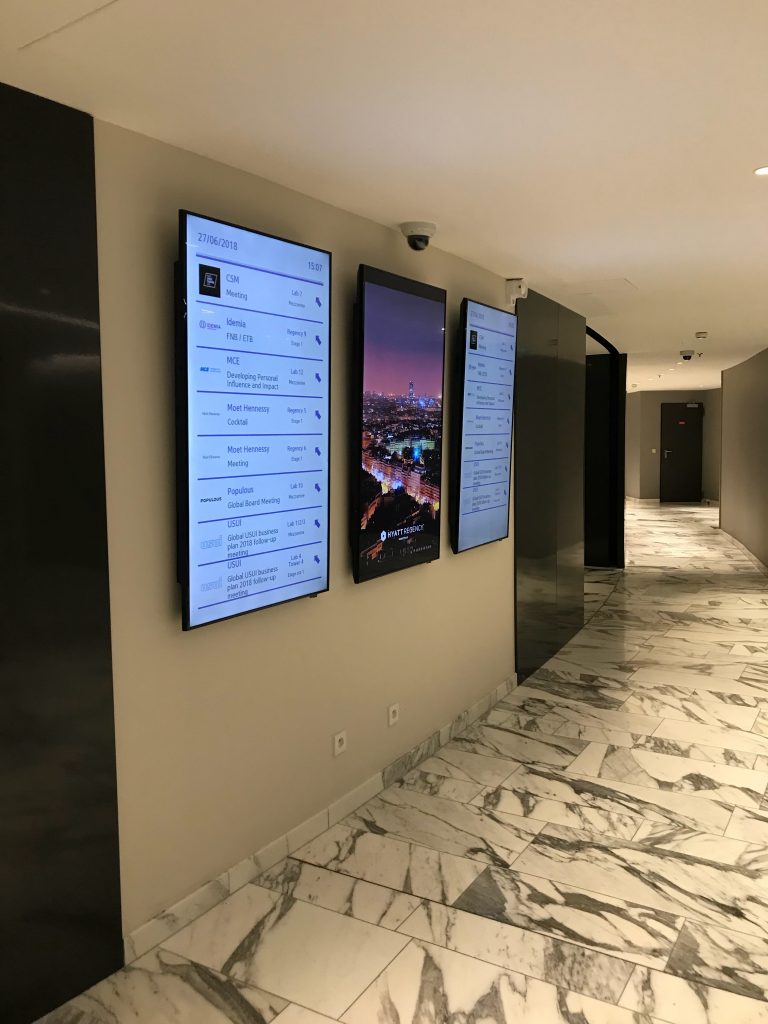 Why equip yourself with a Moneyline check-in kiosk ?
The comprehensive features of the MK-Evo kiosk enable to profit from an effective and well-performing terminal that will answer to all needs. Behind a stylish and modern design, the payment kiosk encloses state-of-the-art technology and a software solution that fits your establishment and offered services perfectly.
This solution can also be implemented in holiday centres and clubs or campsites. As soon as you want to install an interactive self-service kiosk, Moneyline will be able to guide you towards the best devices of the market with a customised approach towards the software. The check-in kiosk's printer can, for example, deliver payment receipts or vouchers to pick-up goods/services: reservation for a massage, a spa, an excursion, a ski equipment rental, a car rental… You will give autonomy to your customers and make queues smaller