MiPih chooses Moneyline's digital health offer
MiPih seduced by Moneyline's healthcare digital offer
With its unique design interactive kiosks, Moneyline is constantly improving the patient journey and supporting healthcare establishments in their digitization project
MiPih was seduced by the configurations of Moneyline's digital touch-screen terminals intended for health. These tactile digital kiosks enable you to identify yourself through your social insurance card, but also to carry out the update of your rights. It will also be possible to complete your admission file or pay your bill. Moreover, these touch terminals are equipped with printers for editing administrative documents.
Tactile terminals are so versatile that they make it possible to interface with all healthcare facilities IT systems or to offer specific applications such as concierge services, appointment scheduling, interactive plans or the distribution of targeted messages.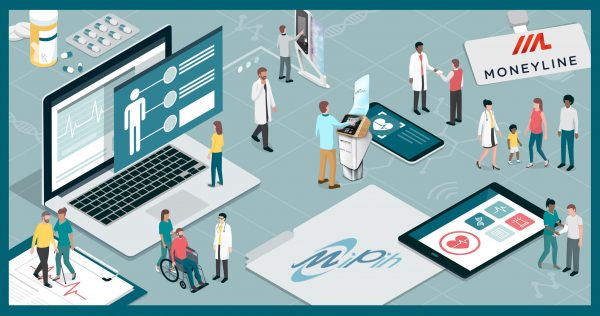 Thanks to its partnership with the MiPih, it will now be possible for members and customers of the group, to equip themselves with admission kiosks, thusmaking it possible to administratively alleviate health professionals and institutions while giving back time to accompany the patient in the announcement or the follow-up of his pathology.
MiPih is a group of health facilities that develops solutions on behalf of its members. MiPih supports healthcare institutions in the modernization of their IT systems.
The phygital patient journey mastered by Moneyline