Moneyline presents its healthcare offer at the 2018 HIT
A synergy of expertise to phygitalise your patient experiences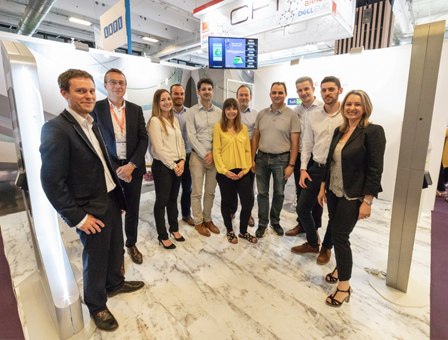 The HIT trade-show is the chance for 20,000 visitors to meet 350 exhibitors specialised in healthcare service digital transformations.
It will present the various ways in which technology can improve the quality of patient care and the working experience of healthcare professionals in order to build the healthcare system of tomorrow.
Moneyline and its partners :
Qmatic, Tecsante and Mapwize, propose a synergy of expertise on a single digital terminal.
The optimisation and simplification of the patient experience.
The improvement of patient admission and care conditions.
Decreasing waiting times through social security card identification and coverage updates.
Personalised patient care before, during and after consultations.
The systematisation of payments to reduce unpaid bills.
The increase of service productivity through the use of the terminal to automate low value tasks.