Digital signage and ROI: how to save money? (4/4)
After, the audience analysis, the call to action and advices to optimize sales, here is the last part of our series dedicated to digital signage and ROI. A good communication strategy and a quality and targeted digital signage are two of the criteria for a successful ROI. To measure it, here are a few tips.
The impact on your brand image
Digital signage allows you to considerably strengthen your brand image with your customers. You now have the possibility to convey your values, your culture through your dynamic screens. Evaluate the satisfaction of your customers thanks to surveys proposed on kiosks, near the checkouts or at the exit of your store. Analyze the impact of your content and collect the opinions of your customers in order to know what type of content is most successful and why.
Of course, digital signage is an important investment, but it proves to be very profitable in the long term compared to the use of traditional advertising. In addition to allowing you to broadcast your communication in a striking way, advertising at the point of sale is especially more economical because it allows you to broadcast content ad infinitum. Moreover, it is more ecological thanks to its low energy consumption screens.
Analyze the evolution of your communication costs and measure the savings!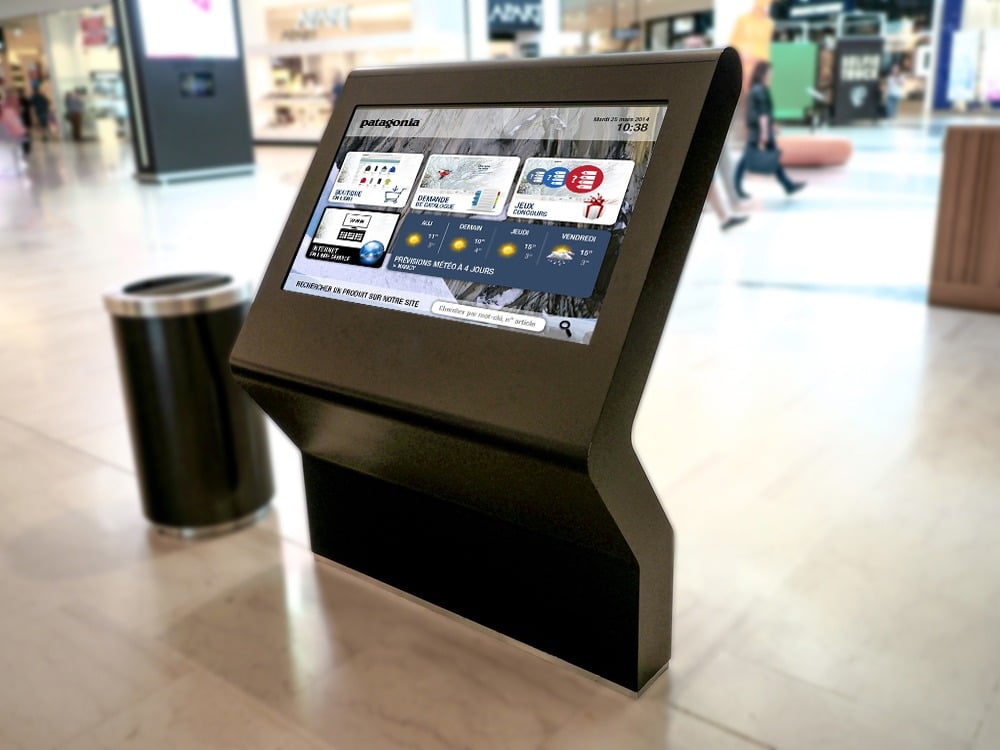 Generally speaking, digital signage allows to increase the traffic in the store but especially the average customer's basket, provided that it is used in an optimal way.
Measuring the return on investment of your digital signage devices will allow you to analyze the possible gaps between your results and your objectives. As a result, you will be able to adjust your content strategy according to your targets in order to gain efficiency and make your investment profitable in the long term.