Digitize your campsite for optimal communication!
Energizing your campsite is essential to improve its visibility and attractiveness. Offering a unique experience ensures you a better notoriety. For this, it is important to optimize your communication and to bring conviviality to the holidaymakers. Communication is the main pillar to promote for an unforgettable stay.
Why digitalize the communication in your campsite?
Digital solutions have many advantages. From the reception of your visitors, to their installation, to the communication of your activities, it is essential to put forward all practical information.
A welcome kiosk installed at the reception of your campsite offers your visitors the possibility to discover the services, news and information related to your campsite. If they have already reserved their place, they can check-in directly at the reception desk, or reserve a space if they have not already done so.
A digital signage screen installed near the places of activity, the restaurant or near the reception allows you to highlight upcoming activities, promote local tourism, present your promotional offers. The dynamic display screen ensures you a flawless visibility.
A payment kiosk allows visitors to book and pay for their activities with complete peace of mind. The digital payment terminal brings autonomy to holidaymakers because it is no longer necessary to wait for an employee to be available during reception opening hours.
Efficient service 24 hours a day
Digital signage as well as interactive kiosks allow you to be available 24/7 to your customers. A real asset for establishments that do not have the necessary staff. This improves the quality of your reception and facilitates the stay of holidaymakers.
The use of such supports brings a real complement to the service of your staff. For example, an interactive kiosk is capable of responding to a certain number of requests and performing automated tasks, allowing staff to manage the most complex requests more efficiently.
Optimize your communication
A digital signage kiosk is an excellent way to attract attention and make your customers interact in an original and modern way. You will be able to broadcast content to promote your services and performances while fully mastering your communication. It is possible for you to broadcast content adapted to your customers and according to your desires and needs. This can concern the activities of the week such as news, weather, promotional offers…
Thanks to our intuitive digital signage software, you can create new playlists, modify the content you are broadcasting or even schedule broadcasts in advance.
It is therefore entirely possible to broadcast information on the activities planned in the campsite, and to allow holidaymakers to register for them. They can make various reservations: sports ground, services, restaurant table, breakfast, bike rental… As many activities as those offered in your campsite. It's up to you to adapt them.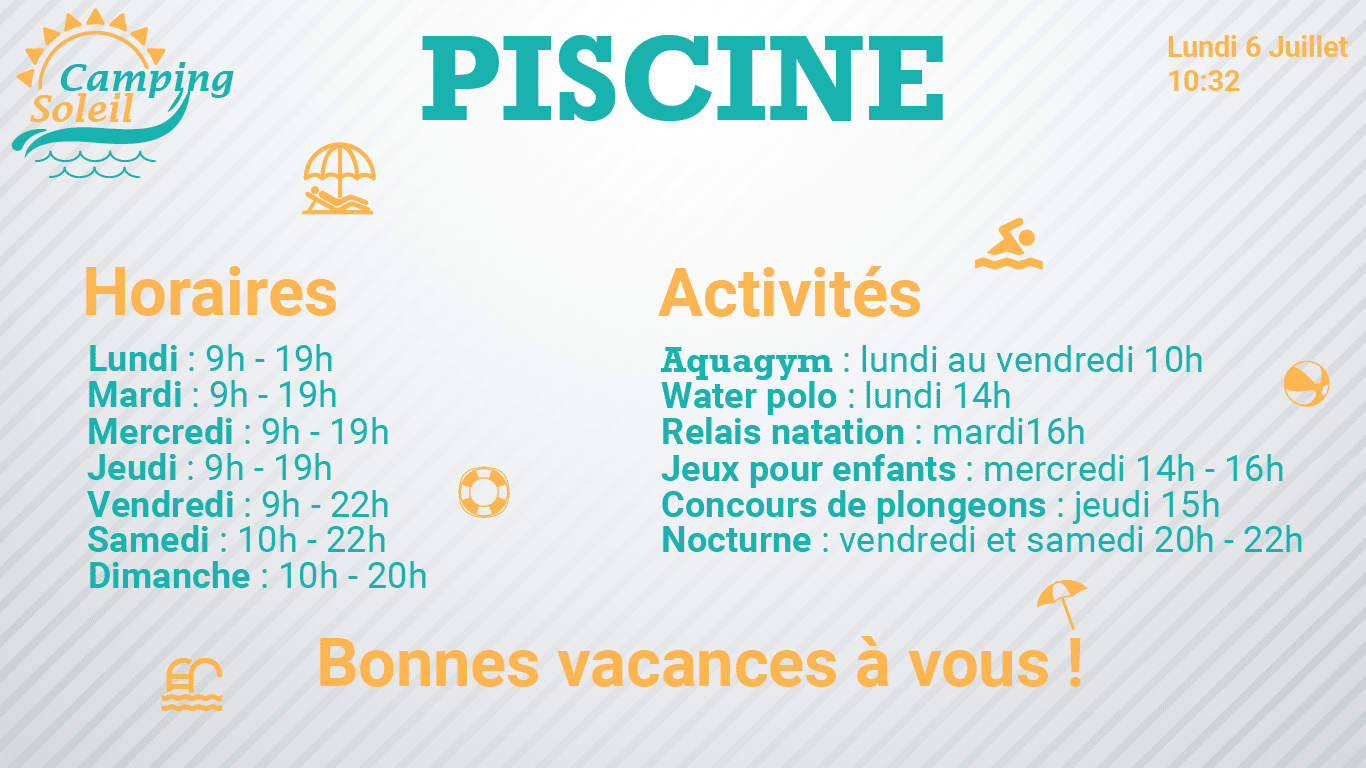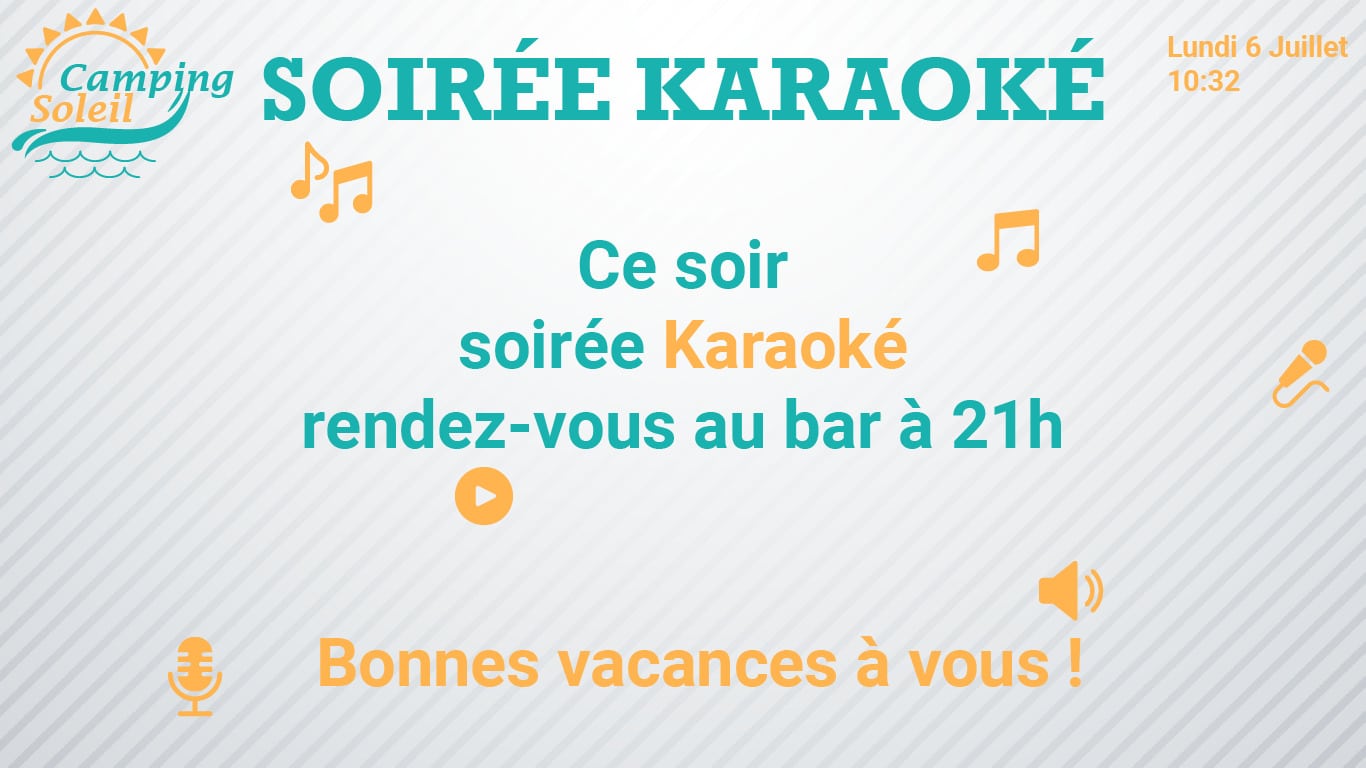 In addition, installing a reception and information kiosk in strategic locations on your campsite offers a better customer experience.  Indeed, it adapts to the needs of each person, allowing them to find the information and services they are waiting for! Your foreign guests will also be able to enjoy content in their own language, for an even more pleasant experience.
Check out our other articles